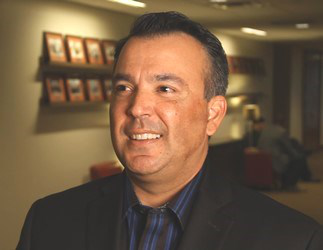 The League for Innovation in Community Colleges (League) announced that long-serving CEO Gerardo de los Santos will step down in February 2016. His successor has already been named, the League said in a press release on Friday.
Dr. Rufus Glasper, chancellor of Maricopa Community College District (MCCCD), also known as Maricopa Community Colleges, announced on Thursday that he would retire from the chancellorship in order to take up his new post as CEO of the Arizona-based nonprofit. Glasper is a longstanding league board member.
De los Santos has worked for the league for the past 17 years, first as vice president and chief operating officer, prior to assuming leadership of the organization in 2006. Community College Week reports that de los Santos is stepping down in order to attend to pressing family health issues.
His father, Alfredo G. de los Santos, was recently diagnosed with Stage 3 lung cancer while his mother has been combating longstanding health problems of her own. De los Santos told Community College Week, "My father has been my mother's caretaker, but with him fighting this cancer, my family needs me more than ever."
Glasper has served as the chancellor of the MCCCD, one of the largest community college systems in the country, since 2003. His has worked at MCCCD for more than 29 years in a variety of capacities, from director of finance to vice chancellor.
"This decision was not an easy one," Glasper wrote in a memo to Maricopa employees on Thursday. "I believe that the many organizational and academic initiatives that are now in motion throughout the Maricopa Community Colleges are well on their way to enhancing the District's position as a leader among community colleges nationally."
Tom Gariepy, district director of marketing and communications at Maricopa, said that Glasper would relinquish his post at MCCCD in February and that so far, the community colleges' board had not yet made an announcement about Glasper's successor.
Staff writer Catherine Morris can be reached at cmorris@diverseeducation.com.