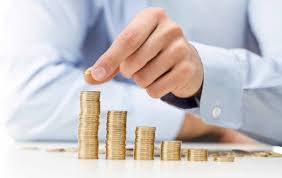 Puerto Rico's debt crisis is a humanitarian crisis impacting the most vulnerable groups on the island, human rights activists and lawyers said at a briefing on Capitol Hill on Monday. The briefing followed an Inter-American Commission on Human Rights (IACHR) hearing on public debt and poverty in Puerto Rico.
"We've heard a lot of the discourse around the economic crisis as being just that: that … this is just a narrow debtor and creditor issue, when what we're really talking about is a much larger humanitarian crisis," said Natasha Lycia Ora-Bannan, associate counsel of LatinoJustice PRLDEF. "You can't divorce economic policies from social policies."
The island has more than $70 billion in debt, a poverty rate of 45 percent, and a shrinking population. Hundreds of thousands of Puerto Ricans are estimated to be leaving the island each year in what is known as the Puerto Rican Diaspora. The declining economic situation and lack of jobs are pushing many Puerto Ricans to seek better opportunities in states like Florida, Ohio, and Maryland, all of which have growing Puerto Rican populations.
Unlike Detroit, Michigan, Puerto Rico is unable to restructure its debt via bankruptcy due to technicalities in legislation. Its ability to resolve the debt crisis is therefore limited, and its fate increasingly appears to be in the hands of the U.S. Congress and the president.
Republicans in Congress recently released a draft bill for the island that involved putting Puerto Rico's finances under the governance of a "presidentially appointed oversight board."
That plan has met criticism from Puerto Rican politicians. Eduardo Bhatia, president of the Puerto Rican Senate, told Caribbean Business in March that "people who hand over democracy in exchange for economic security end up losing both things. I don't have a problem with a board that advises, that supervises, one with which we can have a discussion. But we will never accept a board that has control over Puerto Rico's affairs."
Until the debt crisis is resolved, funding for essential services will be constrained.
"Payment of the debt will be a priority over governmental services and obligations related to education, health, public housing, transportation, and even the protection of the environment," said Mariana Nogales Molinelli.
The debt crisis has significant implications for public education on the island. Since 2014, more than 135 public schools have closed.
"School closures pose a problem to children that live in the outskirts of cities and in rural communities," Ataveyra Medina Hernandez, lead contact to the government of the Boys and Girls Club of Puerto Rico, told Diverse on Monday. Some critical services, such as special education, are being interrupted or cut altogether, Medina Hernandez added.
Due to a lack of liquidity, the island owes some $257 million to contractors providing maintenance, transportation, and special education services. According to Caribbean Business, Puerto Rico owes $42 million for special education and more than $9 million for school transportation.
According to the Boston Consulting Group, which the Puerto Rican government hired as a consultant in their effort to restructure the island's education system, the island may have to close 600 K-12 schools by 2020.
The student population is declining as families move to the mainland US. School enrollment dropped 42 percent over the past three decades, and enrollment is projected to drop by 22 percent over the next five years.
Staff writer Catherine Morris can be reached at cmorris@diverseeducation.com.