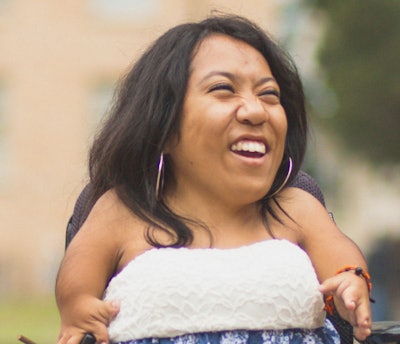 Fourth-year government and Mexican-American studies major Alejandrina Guzman made University of Texas history Thursday when she was elected to be the Austin campus' first Latina, physically disabled student body president.
A campus-wide run-off election concluded with Guzman and running mate Micky Wolf capturing 54 percent of the vote and winning the election by an almost 800-vote margin Thursday evening.
As part of the "Alejandrina and Micky" campaign, Guzman said she ran for student body president because she realized how important it was for her to represent and advocate for underserved communities on campus.
The campaign ran on a platform with six points:
Diversity and inclusion
Accessibility for disabled students
Addressing sexual assault
Affordability of college
Service
Spirit and tradition.
Full story via Austin American-Statesman