Dr. Leslie E. Wong, president of San Francisco State University (SFSU), has announced he will retire on July 30, after the 2018-19 school year has completed.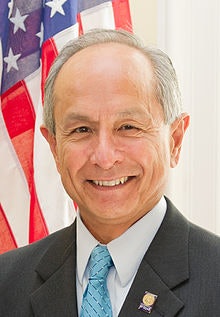 Wong is the institution's 13th president and during his leadership, the school was titled a Hispanic Serving Institution (HSI) and an Asian American and Native American Pacific Islander Serving Institution (AANAPISI).
"During my time at San Francisco State University, we have remained united in our passion for academic excellence, intellectual discovery, creative and critical inquiry and educational equity," said Wong. "It has been an honor to serve with such a talented and committed community of students, faculty, staff, alumni and donors who have achieved so much and have helped shape the University in immeasurable and positive ways."
While serving as SFSU president, Wong worked hard to create strong alumni relationships (nationally and internationally), to advance SFSU's goals and to provide supportive resources for university students.
Wong earned a bachelor's degree in psychology from Gonzaga University, a master's degree from Eastern Washington University and a Ph.D. in educational psychology from Washington State University.