Dr. Mildred García, who currently serves as president of the American Association of State Colleges and Universities (AASCU), is being recognized for her long-standing commitment to advancing access and success of the Latinx population in higher education.
The American Association of Hispanics in Higher Education (AAHHE) has established the annual Mildred García Founders' Award "in recognition of the many ways García has championed the successes of Hispanic students, faculty, administrators, and institutions throughout her career."
The award will be presented to individuals whose career, scholarship, leadership, and advocacy have advanced Latinx/Hispanic representation and success in the academy, community, and policy at the local and national levels.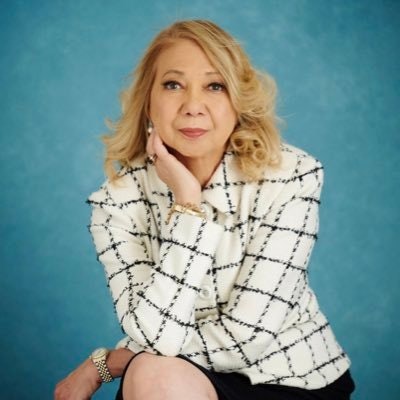 "I'm incredibly honored to be chosen as the namesake for this prestigious award that recognizes and celebrates the accomplishments of other Hispanic leaders in higher education," said García, a founding board member of AAHHE and the former president of California State University Fullerton and CSU Dominguez Hills, where she was the first Latina to serve as a CSU president.
A former CEO of Berkeley College, García has held both academic and senior-level positions at Arizona State University; Montclair State University; Pennsylvania State University; Teachers College, Columbia University; and the Hostos, LaGuardia, and City Colleges of the City University of New York.
"The path of leadership is never easy, and I had wonderful teachers and mentors along the way who encouraged me and saw things in me that I did not see in myself. For that, I am forever grateful," she said. "Throughout my career, it has been my goal to give back in everything I do. Being a part of this wonderful organization has given me many opportunities to open doors for many talented women and individuals of color."
The inaugural Mildred García Founders' Award will be presented at next year's AAHHE conference. García is a member of numerous boards including PBS, the Educational Testing Service (ETS), National Center for Higher Education Management Systems (NCHEMS), National Survey for Student Engagement (NSSE), and American Academic Leadership Institute (AALI). In addition, she serves as the co-chair for the Bill Melinda Gates Foundation's Postsecondary Value Commission and is a member of the 2021-24 Executive Committee of the International Association of University Presidents.