Columbia University's Vagelos College of Physicians and Surgeons (VP&S) has established the VP&S Latino Association, a group that aims to foster development, presence, and belonging of the Latino community at the medical school.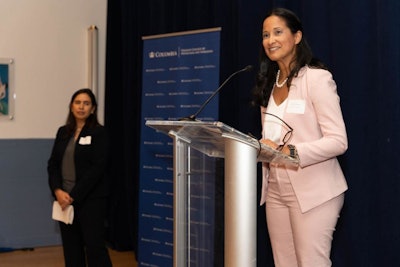 The association plans to help with recruitment, retention, and promotion of Latino faculty and trainees; offer mentorship to promote well-being and facilitate social connections; increase representation of Latinos in leadership; help shape policy at VP&S; develop partnership opportunities with Latino physicians; support other groups under-represented in medicine; engage with and advocate for the Latino community; and decrease disparities and improve health outcomes for the Latino community.
Co-Presidents Dr. Ana Cepin, an associate professor of obstetrics & gynecology and director of community women's health in the Department of Obstetrics & Gynecology, and Dr. Mara Minguez, an assistant professor of pediatrics, lead the organization.
Although approximately 20% of people in the U.S. identify as Latino, only about 7% of physicians and 9% of health care practitioners are Latino, according to the Pew Research Center.
"In the last several years, and through the pandemic, there's been a light shined on health outcomes in communities of color," Minguez said. "This is the time for us to come together and support our faculty so that we can work to increase representation in the future."