Dr. Martha Enciso, associate vice president of student affairs at California State University, Fullerton, has won the National Association of Student Personnel Administrators' (NASPA) 2023 Mena Valdez Award.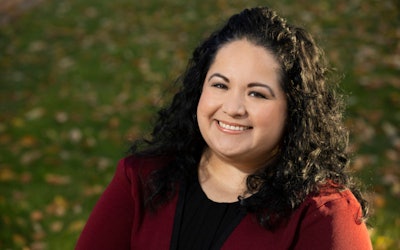 She was given the Outstanding Senior Student Affairs Officer Award, which is given to senior student affairs officers that have provided advice, energy, leadership, and guidance to the Latino community.
Enciso is the 10th winner of the award and the first from CSUF.
In the Division of Student Affairs, Enciso oversees identity and belonging, which includes diversity initiatives and resource centers and retention Initiatives.
Among Enciso's accomplishments is leading the opening of CSUF's Transfer, Adult, Parenting & Pregnant (TAPP) Students Center.