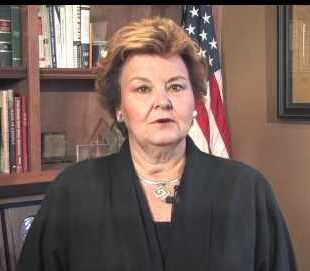 COLUMBUS, Ohio ― Ohio State University says a task force will be formed to help bring changes after the firing of its celebrated marching band's director amid allegations he ignored rampant sexual harassment. The university intends to name the task force members within days, the Columbus Dispatch reported Saturday. They will study how to reverse a band culture of sexual harassment and objectionable traditions.
The university dismissed director Jonathan Waters on Thursday after a two-month investigation concluded that he knew about but failed to stop rituals that included students being pressured to march in their underwear, sing lewd songs and perform sexually themed stunts that yielded often-explicit nicknames. The university has said former state Attorney General Betty Montgomery will lead an independent follow-up review to the probe by the university's Office of Compliance and Integrity.
Among other recommendations, investigators said the school should require training for band staff and members about sexual harassment and the dangers of hazing and alcohol abuse.
The investigation began with a parent's complaint of "objectionable traditions and customs," about which band members were sworn to secrecy.
Waters' attorney, David Axelrod, said Friday that his client met with the provost earlier this month, agreed to have a "zero-tolerance policy" and a "cultural assessment" of the band, and left the meeting thinking he'd keep his job, which he had held since 2012.
Waters later was given a choice between quitting or being fired. He refused to resign because he doesn't believe he acted improperly, Axelrod said. He said they'll fight to clear Waters' name.
The band performed Friday night with the Columbus Symphony in what is often considered its unofficial season kickoff. Some attendees told WBNS-TV in Columbus they were saddened by the turn of events and came out to support the band. Others said they still support Waters.