In honor of Pride Month, college and university campuses across the U.S. celebrated and supported its LGBTQ+ communities in a wide range of ways.
"Now, especially with all the anti-LGBTQ+ attacks, it's important that we have visibility on college campuses and in communities," said Shane Windmeyer., executive director and founder of Campus Pride.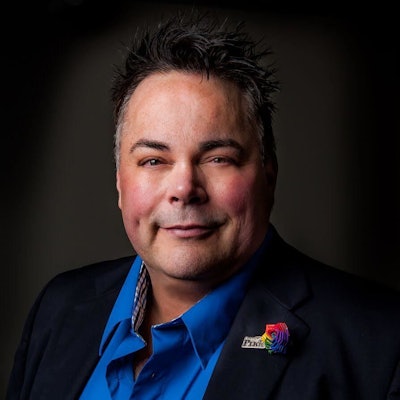 At Emory University, those from multiple generations of the LGBTQ+ community were allowed to tell their stories and discuss American queer history at a Jun. 7 event, "Our Stories: A Celebration of Pride and Living Histories." The event was hosted by the school's Emory Pride Employee Network (EPEN) and open to all Emory employees.
According to an email from Danielle Bruce-Steele, director of the Office of LGBT Life at Emory, the event featured Judge Michael Jacobs of the State Court of DeKalb County, Georgia, the first openly bisexual judge in the U.S.; David Goetsch, associate director of recruitment compliance at Emory; Dr. Eric Solomon, visiting assistant professor of English and American studies at Oxford College; and Sarah Luce Look, co-owner of independent feminist bookstore Charis Books and More. Additionally, audience members were able to tell their own stories during an open mic.
One student at Emory also embodied Pride Month through the arts via a Science Gallery Atlanta exhibit that brought to light clinical and societal experiences of transmasculine people starting hormone replacement therapy (HRT) and transitioning.
"(H)our Glass" – it is an art piece of videos, oral histories, and mirrors – was co-created by Emory Laney Graduate School student Eli Chlan and partially aims to foster discussion about transgender health care.
Students at Ohio University similarly celebrated Pride through art in late May. Ohio University MFA candidates and Majestic Galleries members Jacq Garcia and Selena Loomis were able to curate a queer art exhibit highlighting regionally based artists creating art about modern-day queer life. The exhibit, "i want to reach you," is running from May 26 - Jun. 25 at the gallery.
The school also partnered with Appalachian Understories, United Campus Ministry Center, and Southeastern Ohio Rainbow Alliance (SEORA) to organize a mile-long Jun. 11 Appalachian Pride Heritage Walking Tour.
The tour gave the public the chance "to actually walk around the city, acknowledging spaces on- and off-campus where we've had anything from restaurants that hosted monthly LGBT dances to off-campus spaces where LGBT student organizations intentionally met to have some privacy and separation from campus," said Dr. Micah McCarey, director of OhioU's LGBT Center.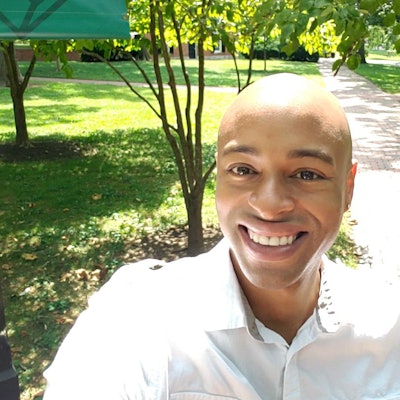 Meanwhile, the University of Pittsburgh's programming for LGBTQIA+ Pride Month featured discussions of challenged or banned LGTBQ+ books. "Let's Read It!: LGBTQIA+ Banned Book Club - Reading Gender Queer," hosted by UPitt's University Library System and Pitt Queer Professionals, took place Jun. 16 and was open to the public.
The event comes amid an increase in book-banning and education-restricting efforts from American conservatives regarding matters such as race, gender, U.S. history, and queer identity. Approximately 9% of banned books are stories with trans characters, according to Pen America.
Pitt also sought to teach the LGBTQ+ community how to defend themselves from physical attacks against them by offering faculty and staff self-defense training. The training was provided by SETpoint Jun. 13.
"It's about empowering people," said Jason Togyer, communications manager for Pitt's Office for Equity, Diversity & Inclusion. "It can be difficult for someone who is LGBTQIA to feel confident to go out in the world as themselves. The coming out process for a lot of people can be intimidating. And what SETPoint does is empowerment-based. ... We have done it, not just for the LGBTQIA community, but with women's groups and other marginalized groups. It's open to anyone throughout the university, we do it a number of times a year."