Four universities will be excluded this year from the Campus Pride's Best of the Best LGBTQ-Friendly Colleges & Universities list. These colleges were previously honored on this list but due to the new state laws in Florida and Texas that effectively ban LGBTQ+ inclusion programs and services, the new restrictions will result in a lower rating for all colleges in these effected states.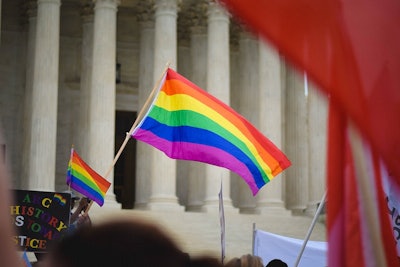 "Campus Pride issues a 'red alert' warning to prospective students and families that the excluded universities' 5 star rating will inevitably go down. New laws in Texas and Florida effectively require colleges and universities in those states to cease LGBTQ+ inclusive programs, services and policies. Students and families must exercise caution in choosing to go to college on any public Florida or Texas campus," said Shane Mendez Windmeyer, founder, CEO, and executive director of Campus Pride. "New state laws endanger and harm LGBTQ+ people, particularly transgender students, and create hostile and unwelcoming learning environments for all students."
The four campuses, the University of North Florida, the University of Central Florida, the University of Texas at Dallas and Texas Tech University, will still appear on the Campus Pride Index (CPI). Campus Pride stated that they could not recommend the excluded universities on the Best of the Best list due to the upcoming restrictions changing the campus culture and friendliness toward LGBTQ students.