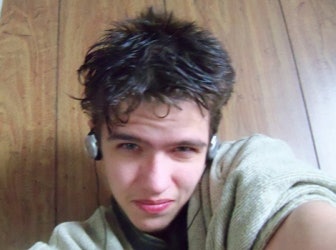 Public universities that receive federal funds can legally prohibit transgender students from using sex-segregated facilities of the gender they identify with, a federal judge in Pennsylvania has ruled.
The decision comes in the case of an expelled University of Pittsburgh student who was born female and identifies as male but never changed the gender listed in university records.
U.S. District Judge Kim Gibson dismissed a Section 1983 and Title IX suit against the university by Seamus Johnston.
Gibson acknowledged that "society's view of gender, gender identity, sex and sexual orientation have significantly evolved in recent years" and said that "the legal landscape is transforming as it relates to gender identity, sexual orientation and similar issues, especially in the context of providing expanded legal rights."
Even so, Gibson said, any changes in existing federal law are up to Congress, not the courts.
According to the decision, Johnston was born a female and listed that gender on his university application but "consistently lived as male" after enrolling in 2009. The university changed his name in its school records but refused to change the gender marker on his records.
Johnston initially used the men's locker room without incident until officials told him he couldn't do so unless university records were officially changed following either a court order or a new birth certificate.
However, he continued to use the men's locker room and restrooms, leading to multiple citations for disorderly conduct, disciplinary suspension, and prohibition from campus and ultimately expulsion. Johnston eventually pled guilty to trespass and disorderly conduct charges.
He sued Pitt under federal and state law, alleging in part denial of equal protection of the law. The suit also alleged that the university retaliated for his discrimination complaints by giving his name to the FBI during an investigation of bomb threats against the campus.
Gibson found the university's policy of segregating locker room and bathroom facilities on the basis of sex to be substantially related to an important government interest, namely ensuring students' privacy to undress and shower "outside of the presence of members of the opposite sex."
In addition, Gibson said, Title IX doesn't prohibit discrimination based on gender identity, which is not equivalent to sex. "On a plain reading of the statute, the term 'on the basis of sex' in Title IX means nothing more than male and female under the traditional binary conception of sex consistent with one's birth or biological sex," the decision said.
Discrimination suit fails
The 7th Circuit Court of Appeals has refused to reinstate a race and national origin discrimination suit by a tenured nuclear engineering professor of Indian origin who was disciplined for research misconduct at Purdue University.
The unanimous decision upheld the university's position that it had a legitimate, non-discriminatory reason to punish Dr. Rusi Taleyarkhan by stripping him of his named professorship, prohibiting him from serving as a "major professor" for graduate students for three years and not letting him mentor graduate students without oversight.
Purdue launched its investigation into Taleyarkhan's "controversial research into cold fusion" following complaints from the Office of Naval Research, a congressional committee and faculty members from Purdue and another university. The inquiry garnered widespread attention in academic circles, including Scientific American and Nature.
Based on findings from Purdue's internal inquiries concerning authorship-related misconduct, the Office of Naval Research barred Taleyarkhan from federal research funds for three years, according to the decision.
A lower-court judge dismissed the suit without trial.
The appeals court agreed.
It said allegedly discriminatory remarks about Taleyarkhan's Indian origin by a former program head were irrelevant because the ex-administrator wasn't part of or involved in appointing the investigative committee that found Taleyarkhan had committed academic misconduct.
No bias proven
An online student who can't show that his instructors were aware of his race can't pursue a grading-related discrimination suit against Utah Valley University, a federal judge has ruled.
Sean Smith listed himself as "mixed race Native American" on his application. He took online classes in the Aviation Department in 2012 and 2013 and unsuccessfully appealed disappointingly low grades through university processes.
He then sued the Orem, Utah, university, its Academic Standards Committee chair and the department's chair and academic support director alleging racial discrimination, breach of implied contract and related claims.
U.S. District Judge Tanya Pratt in Indiana, where Smith lives and filed the case, dismissed all claims.
"Since Smith took only online classes, it does not appear that any of his instructors or other school officials ever interacted with Smith face-to-face nor had any other reason to know his race," Pratt wrote. In addition, "Smith fails to allege any reason why university officials might have known his race and intentionally discriminated against him because of his race."
The decision also found that the university had provided sufficient protection of his procedural due process rights.
"Instead of being afforded no appeal process, Smith appealed his grades multiple times. At each level, he had the opportunity to state his grievance, receive a clear decision and hear an explanation for that decision," Pratt said.