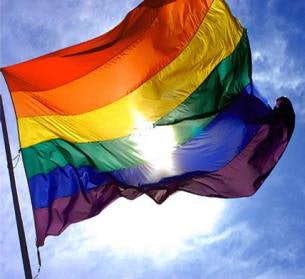 SAN FRANCISCO — Tikesha Morgan grew curious when she stumbled upon a social media posting by one of her openly gay, Emerson College students who complained about a faculty member's shabby treatment. Because Morgan knew him well through his leadership of campus organizations, she asked him who the faculty member was.
To her surprise, the individual was a female professor whom Morgan highly respected for organizing English as a Second Language classes for Hispanic employees on campus. While Morgan digested this revelation, the female professor contacted her to complain about the student, unaware of the young man's complaint on social media.
Immediately, Morgan, who is Emerson's director of multicultural student affairs and GLBTQ resources, found herself trying to mediate a racially tinged, he-said-she-said disagreement. The professor, who's White, reported feeling unsafe during a brief talk in her office with the student, who's Black. The student, meanwhile, said he was dissatisfied with the professor's lack of response to his repeated requests for assistance. He and the professor both said the student had remained in a waiting area outside the faculty member's office until she acknowledged him.
"Many times, we are put in the middle of something like this," Morgan said, referring to employees of color at postsecondary institutions such as herself. "In this instance, I kept asking each of them, 'Are you sure it's this person?' I had never known either one to cause problems for others, so I was taken aback by the whole thing."
She shared the anecdote last week during the annual, summer institute, "Expanding the Circle: Advancing LGBTQ Initiatives in Higher Education, from the Classroom to the Campus Quad." Multiple sessions focused on the needs and challenges faced by students who are ethnic minorities and LGBT.
Held at the California Institute of Integral Studies, a stand-alone graduate school that also offers a bachelor's degree completion program, the conference encourages educators from around the country to share best practices and initiatives across academic and student affairs and across various diversities and disciplines.
At the conference, which ended Saturday, Morgan led a workshop titled "Making Our Invisibility Visible: People of Color Across Gender and Sexuality Within the College Community."
She recalled that, while trying to ease tension between the Emerson College faculty member and student, she noticed hints of racial bias in the professor. "I thought it was silly that she said she was afraid of him yet she still allowed him into her office."
Although the student and professor eventually met again and had a cordial conversation, Morgan said she didn't tell the student about the professor's comment about being fearful, figuring that doing so would annoy the student "and it would be all over the campus newspaper."
As part of her workshop, Morgan gave attendees a case study based on the real-life disagreement at her college and asked them to suggest other ways the professor could have handled the matter.
One White, faculty participant from the West Coast noted that, even in crisis situations, it can still take a week to secure a meeting with her dean. "I had a student who I feared was going to kill himself yet I had to wait," she said, referring to the scheduling. "If I was the professor (at Emerson), I might have asked the student if we could make an appointment or if he felt I needed to cancel other obligations in order to address his concerns."
Morgan and others repeatedly addressed race, ethnicity and the bias against student activists during a plenary discussion titled "Turbulent Waters."
Many audience members responded in agreement at an observation made by panelist Colette Seguin Beighley, director of Grand Valley State University's LGBT resource center.
"The administration is scared by LGBT students of color," Beighley said. "There's lots of talk nowadays in student affairs about 'teaching civility.'" Her fingers formed air quotes at the phrase. "But I think terminology like 'teaching civility' is a tool of racism."
She and other White panelists said they use social privilege to try to create space and opportunities for LGBT people who are non-White.
"As a White person, I sit with lots of anger," said Dr. Shaun Travers, director of the University of California, San Diego's LGBT resource center. "Many of our students are angry. I am representative of White authority, so it's important for them to pour some of that anger out."
Travers' office hires about eight, part-time, student workers a year, and he estimates "about seven are LGBT students of color."
"We can't pay them more than $10.50 an hour," he said, "but we can at least see them regularly and try to make sure they're eating and sleeping and going to class."
Morgan said she also hires LGBT, minority students for her office. "The issue I see is, how to balance activism with going to class. There's no reason to spend $50,000 a year to flunk out."
Although the "Expanding the Circle" institute draws mainly college administrators, faculty and student life professionals, a handful of undergraduates typically attend as well. A Black, female undergraduate said that she and other LGBT-friendly activists are eager to engage with a newly hired president at their university and communicate their priorities. She asked panelists how they should approach the president.
Shiva Subbaraman, director of Georgetown University's LGBTQ resource center, suggested that students first take their case to upper-level administrators they already know, so that the latter might champion their cause to the president. "The president won't want to show favoritism toward one group by giving you half an hour, and the other groups get none."
Morgan cautioned against giving the new president any list of demands. "Go in with the purpose of having a discussion. Ask the president to host a lunch or dinner for your group. Get to know the person. Ask the president what her (LGBT) plan is."
Or, as panelist and higher education consultant Sam Offer put it, "Seek to understand, then to be understood."