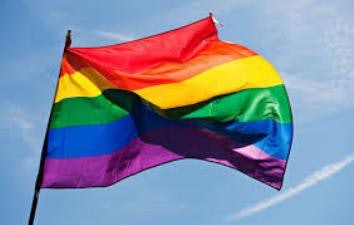 So how equal is equal in America? Does it mean everyone or just some of the people, some of the time?
Because in more than 20 states since 2013, officials in some U.S. colleges and universities believe their schools can discriminate cafeteria-style.
When it comes to diversity and LGBT students, colleges have seen Title IX as optional, picking between the L, G and B, but often leaving out the T, according to a new report released Friday from the Human Rights Campaign (HRC).
Nearly 60 colleges and universities have received federal waivers to legally discriminate, the report said.
The waivers would exempt schools from accommodating LGBT students in admissions, housing, recruitment, athletics, facilities, financial assistance and counseling services.
"There is an alarming and growing trend of schools quietly seeking the right to discriminate against LGBT students, and not disclosing that information publicly," said HRC President Chad Griffin in a statement. "We believe that religious liberty is a bedrock principle of our nation, however faith should never be used as a guise for discrimination. Prospective students and their parents deserve greater transparency, and we urge the Department of Education to take action by helping to increase accountability and to ensure that no student unknowingly enrolls in a school that intends to discriminate against them."
The group acknowledged the Department of Education may not be able to deny a school's request for a waiver. But already, eight U.S. senators have signed on to an appeal to the Obama administration to publish religious waiver requests on a website, according to the Washington Post.
The senators said transparency "will ensure that institutions controlled by religious organizations publicly account for their motives and justifications for seeking these waivers." Among the signers so far are eight Democratic lawmakers including Sen. Bernie Sanders, I-Vt.
From the HRC report and other media sources, these are the schools that have received both the sexual orientation enforcement exemption and the gender enforcement exemption:
Anderson University of South Carolina
Baptist College of Florida
Bethel College of Indiana
Blue Mountain College of Mississippi
Charleston Southern University of South Carolina
Covenant College of Georgia
East Texas Baptist University of Texas
Hannibal-LaGrange University of Missouri
Howard Payne University of Texas
Judson College of Alabama
Louisiana College
Mississippi College
North Greenville University of South Carolina
Oklahoma Baptist University
Oklahoma Christian University
Southwest Baptist University of Missouri
Spring Arbor University of Michigan
Toccoa Falls College of Georgia
Union University of Tennessee
University of Mary Hardin-Baylor of Texas
University of Mobile in Alabama
University of the Cumberlands in Kentucky
Williams Baptist College in Arkansas
The HRC report listed the following schools as receiving just the gender identity enforcement waiver:
Belmont Abbey College of North Carolina
Franciscan University of Steubenville in Ohio
Fresno Pacific University of California
George Fox University of Oregon
Northwest Nazarene University of Idaho
Oklahoma Wesleyan University
Simpson University of California
Southern Wesleyan University of South Carolina
St. Gregory University of Oklahoma
Tabor College of Kansas
Eighteen of the 34 universities and colleges seeking waivers are controlled by the Southern Baptist Convention, according to public records obtained by both the Human Rights Campaign and the Associated Press.
So there's your list. And now you know who at least is "not nice."
Think about that during the holidays. In a country that was formed on the basis of religious tolerance, it's the religious who are the least tolerant.
Emil Guillermo is an award-winning journalist and commentator who writes for www.aaldef.org/blog and for NBCNews.com's Asian America site.