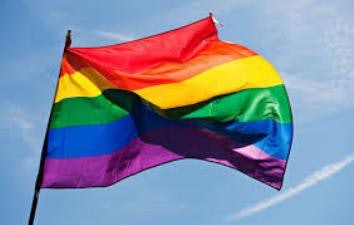 The showdown between North Carolina Gov. Pat McCrory's administration and the federal government over the state law requiring transgender people to use public restrooms matching the sex on their birth certificate escalated Monday and the state's public university system is caught squarely in the middle.
The state and the federal government filed suits Monday over the law. Last week, the U.S. Justice Department declared that the law violated the civil rights of transgender people in terms of sex discrimination on the job and in education. As a result, leaders of the 17-campus University of North Carolina system were among those receiving notification letters and billions of dollars of federal money that public schools and the UNC system receive could hang in the balance.
"The Obama administration is bypassing Congress by attempting to rewrite the law," McCrory said Monday, alluding to an argument of the suit that transgender status is not a protected class under the law.
The law also limits state antidiscrimination protections for lesbian, gay, bisexual and transgender people and blocks local governments from establishing their own. The controversial law has led to several entertainers and businesses scrapping plans to conduct business in the state and nearly 200 corporate leaders from around the nation have publicly urged repeal of the law.
As the higher education leaders were pondering their position on Monday, the American Civil Liberties Union (ACLU) was suing to strike down a similar law enacted in Mississippi that is scheduled to go into effect July 1. The Mississippi law, however, not only empowers employers and school administrators to determine access to bathrooms and locker rooms, etc., but also allows religious organizations and businesses to deny gay and transgender people services.
Clay Chandler, a spokesman for Mississippi Gov. Phil Bryant, said that the ACLU is "trying to use the federal court system to push its liberal agenda" with the lawsuit on behalf of an engaged gay couple who face discrimination.
The ACLU says the law violates the U.S. Constitution and the 2015 Supreme Court ruling legalizing same-sex marriage nationwide.
Contributing: The Associated Press