Clemson University is opening its first LGBTQ "living and learning community" in fall 2021, a project ten years in the making, according to LGBTQ students.
"Lavender Place" will be a group of rooms at Gressette Hall, with 16 beds open to both continuing students and incoming freshmen. The goal is to create a residential community where LGBTQ students can be "affirmed, where they can be supported and explore their identities," said junior Tyler McDougald, one of the students who spearheaded the effort.
McDougald is the Clemson Undergraduate Student Government inclusion and equity chair and the president of the Clemson Rainbow Fellowship, an LGBTQ group on campus. He's been advocating for Lavender Place for over a year.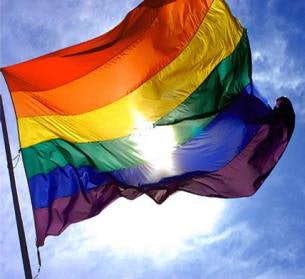 "Coming into the university, and specifically on-campus housing, my queerness was always on my mind," McDougald said. "I was concerned about how I would be accepted into the residential community, how those that I was living with would accept me, how I would be treated – and [I] really changed a lot of my behavior in order to prevent a lot of those anxieties. I wanted to create a space in which queer students didn't have to do that."
Lavender Place was "student-led, student-driven … This was a student effort through and through," he added.
On Jan. 31, he and other LGBTQ students in student government's equity and inclusion committee submitted a resolution to the student senate, which passed unanimously. On Sept. 30, an email from Clemson housing told McDougald that Lavender Place had been approved.
It was a long time coming, he said. Lavender Place isn't a new idea. Clemson University has 17 living and learning communities – for ROTC, business students and others – and students called for an option for non-binary and trans students as early as 2010, but it didn't happen.
"Clemson wants to do as much for its students as it can and is, to an extent, I think constrained by the fact that it is square in the upstate of South Carolina, a conservative area of a conservative state," he said. "Subjects like LGBTQ stuff remain fairly taboo … I think Lavender Place is a watershed moment for Clemson's relationship and support of its LGBTQ community."
Lavender Place sends an important message to LGBTQ students, said Ciera Durden, associate director for multicultural community development at Clemson University. She runs LGBTQ programming.
Students have been calling for "visible, institutionalized representation and support, as well as space –like literal congregation spaces, spaces to build community," she said.
This is a "very clear sign of institutional support," she added, especially because the project involves collaboration between the multicultural center, university housing and faculty.
The university's approval was a powerful moment for Sophie Finnell, the student senate's innovation and technology chair and one of the advocates for Lavender Place.
"When I first came into Clemson, I had this image in my head that college was going to be a place where I could fully explore all of my social identities," she said. "And when I came to Clemson, I was honestly pretty shocked by the lack of opportunity to explore myself and my own identity. It was just kind of disheartening."
To her, the university's decision to create Lavender Place felt "surreal and validating."
As a part of living at Lavender Place, students will take a semester-long course called Queering University Spaces, taught by Dr. Rachel Wagner, an assistant professor of education at Clemson University.
The course, which was developed in collaboration with students, aims to explore four key questions, Wagner said: "What do we mean by queer? What do we mean by place or space? What does it mean to queer space? And what does queering campus mean or make possible?"
Students will also embark on an "action research project" of their choice related to the themes of the class.
"I think that it's really important for students to have a place to call home, have a place to see themselves reflected, have a place where they don't have to fit into binary and cis and heteronormative realities but instead get to be their whole selves," Wagner said. "And I hope Lavender Place can do that, and I hope that the integration of the academic component can just give them another set of tools and stand points and perspectives to feel more fully themselves in the university."
While the focus of Lavender Place is on LGBTQ students, McDougald emphasized that the residential community will serve the campus as a whole.
"I think Lavender Place's impact extends beyond the actual boundaries of the living and learning community and the students that will live there," he said. "Lavender Place normalizes identifying as LGBTQ at Clemson University, with its visibility and with its public and official recognition and approval from the university … That results in a more accepting campus, a campus where being LGBTQ or holding LGBTQ identities is not as taboo. It extends the bounds of what is possible at Clemson."
Sara Weissman can be reached at sweissman@diverseeducation.com.