Transgender college students are more likely to have sleep issues, mood issues, and mental health concerns, according to a recent study.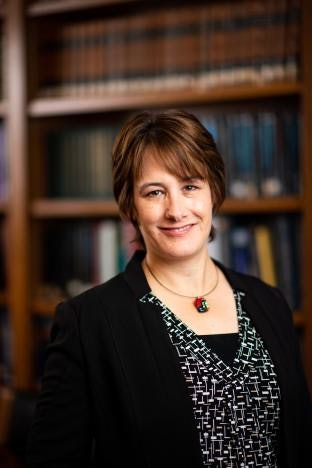 The 2021 study, "Associations Between Transgender Identity, Sleep, Mental Health and Suicidality Among a North American Cohort of College Students," was co-authored by Dr. Shelley Hershner, an assistant professor of neurology and director of the University of Michigan Collegiate Sleep Disorders Center.
Sleep quality can affect mood, academic performance, quality of life, GPA, and school retention, Hershner said.
"College students are already at significant risk for sleep and mood issues, and when you add additional stress of being transgender, marginalization, discrimination, and exclusion, it worsens their risk of being successful at a vulnerable time in their life," she said.
The study found that trans college students have much higher odds of insomnia diagnosis, sleep and mood disorders, and suicidal behavior, compared to cisgender peers.
The study – published in Nature and Science of Sleep – showed that in comparison to cis students, trans college students were 35% more likely to have inadequate sleep; 51% more likely to have a hard time falling asleep; 41% more likely to feel sleepy during the day; and 245% more likely to be diagnosed, or receiving treatment, for a sleep disorder.
Trans students are also 295% more likely to have a depression diagnosis, 253% more likely to have an anxiety diagnosis, 345% more likely to consider suicide, and 421% more likely to attempt suicide.
"Students need to be able to use their chosen name; they need to be able to declare their pronouns in health systems to avoid misgendering. There also needs to be gender inclusive bathrooms and gender inclusive housing so that roommates are not chosen simply by legal sex. "Nondiscrimination policies are crucial, and each state is going to have to decide where things go from a legislature standpoint," Hershner said.