Women's liberal arts institution Wellesley College students voted Mar. 14 to allow transgender men and nonbinary people assigned male at birth to be eligible for admission, The Washington Post reported.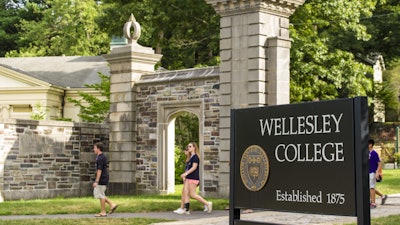 The nonbinding vote came after a recent debate between students and Wellesley's administration – the latter has resisted such a change. Since 2015, Wellesley has allowed transgender women to apply for admission.
"Wellesley College acknowledges the result of the nonbinding student ballot initiative," the school said in a statement. "Although there is no plan to revisit its mission as a women's college or its admissions policy, the College will continue to engage all students, including transgender male and nonbinary students, in the important work of building an inclusive academic community where everyone feels they belong."
Several other women's liberal arts colleges allow trans women for admission but also allow trans men who transition at university to graduate.
"I will say, from my experience, there is a disconnect between the student body and the administration over what students want, particularly the board [of trustees], because a lot of them are older and it's not a very diverse board," said Alexandra Brooks, the school's government president.
Approximately 2.1% of Gen Z adults identify as transgender, according to a 2022 Gallup poll.