The U.S. Department of Education (ED) has released a notice of proposed rule-making (NPRM) regarding Title IX athletic eligibility and participation of transgender students in school sports.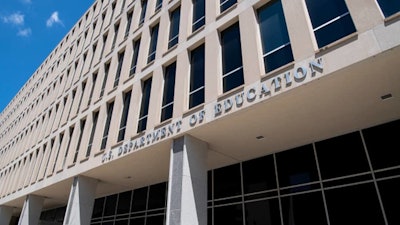 Under the proposed rule – it applies to public K-12 schools, colleges, universities, and other institutions receiving federal funding – policies that categorically ban transgender students from participating on sports teams consistent with their gender identity would be in violation of Title IX. However, the rule allows for policies that impose limits to the participation of trans students.
"The proposed rule would provide schools with a framework for developing eligibility criteria that protects students from being denied equal athletic opportunity, while giving schools the flexibility to develop their own participation policies," according to an ED fact sheet, U.S. Department of Education's Proposed Change to its Title IX Regulations on Students' Eligibility for Athletic Teams.
Such criteria will have to account for the type of sport, level of competition, and grade or education level. And they will have to "minimize harms to students whose opportunity to participate on a male or female team consistent with their gender identity would be limited or denied," ED stated.
ED aims to give schools flexibility to make rules that serve "educational objectives," such as fairness in competition or preventing sports-related injury, according to the department's fact sheet.
"Taking those considerations into account, the Department expects that, under its proposed regulation, elementary school students would generally be able to participate on school sports teams consistent with their gender identity and that it would be particularly difficult for a school to justify excluding students immediately following elementary school from participating consistent with their gender identity," the fact sheet stated. "For older students, especially at the high school and college level, the Department expects that sex-related criteria that limit participation of some transgender students may be permitted, in some cases, when they enable the school to achieve an important educational objective, such as fairness in competition, and meet the proposed regulation's other requirements."
This comes as some states have implemented policies on sports participation of trans students in recent years. Nineteen states, such as West Virginia, have banned trans student athletes in the last three years, according to the American Civil Liberties Union (ACLU).
The NPRM will be open for public comment for 30 days from date of publication in the Federal Register.