Texas lawmakers are considering multiple bills limiting the freedoms of transgender youth this session. One of the bills would prohibit trans youth from gender-affirming care, while the other would ban trans athletes from participating on college sports teams matching their gender identity, the Texas Standard reported.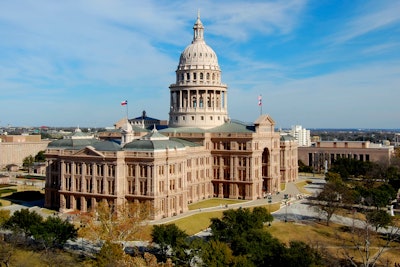 "Sen. Donna Campbell initially decided to propose a bill to ban gender affirming care for all people under 18. And when we talk about gender-affirming care, we're talking about puberty blockers and hormone therapy," said Sergio Martínez-Beltrán, who covers the capital for the Texas Newsroom. "But then Campbell amended the measure to grandfathering in those minors who are currently undergoing transition-related medical care. However, a few days later, Campbell came back and asked the Senate to drop the amendment and go back to the original version of their proposal."
The House will consider the original version of the bill – it would require minors to stop treatment by Sept. 1 – but also has an alternative version that includes the grandfathering provision for minors currently taking hormone therapy and puberty blockers to provide a cooling off period so lessen withdrawal effects, Martínez-Beltrán said. Both versions would stop public health insurance plans from covering such services and revoke medical licenses of those found to be providing such care, Martínez-Beltrán said.
Meanwhile, the bill banning trans athletes from sports aligning with their gender identity is mostly concerned with trans women, Martínez-Beltrán said.
"The main concern for Republicans is people assigned male at birth competing in women's sports," Martínez-Beltrán said. "Currently under NCAA policy, transgender athletes are allowed to compete as long as they provide documentation that shows they've been on testosterone suppression treatment for a year, and they also have to prove that their testosterone levels are below a threshold. But if this bill passes, transgender athletes in Texas public universities would be forced to compete in teams that match their sex assigned at birth and not their gender identity."
The House is expected to vote on the former this week, while the latter bill will be the subject of committee debate. Given the Republican majorities, it is expected that both bills will pass, Martínez-Beltrán said.