SAN FRANCISCO — When Cynthia Surrounded convened the workshop, she asked attendees to remove their shoes but remain seated. She didn't offer a reason. The participants, most of whom didn't know Surrounded or each other, appeared surprised but obliged anyway.
Surrounded asked a woman in the audience named Stacy to take the name "Bertha" for the duration of the hourlong session. She also asked a man named Ken to go by the name "Warren."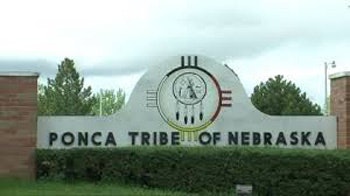 Throughout the hour, Surrounded called upon both of them to respond to questions that tested their knowledge about the history of indigenous people in this country. Every time, Surrounded addressed them by their adopted names.
Deep into the workshop, Surrounded explained that these tactics were similar to what she employs with her community college students in order to illustrate what students at the Indian boarding schools of the late 1800s and early 1900s had to endure because of the insistence among Whites to Anglicize them.
"Imagine if you were an indigenous child at that time," Surrounded said. "Boarding schools required you to remove the clothes you were used to wearing. You had to cut your long hair, and you had to change your name."
Her remarks came last week during the annual conference of the League for Innovation in the Community College. The League brings together educators and stakeholders of two-year institutions to share best practices, along with new and different ways to teach, stimulate learning and how to enhance the community college experience.
Surrounded spoke at a session titled, "Building Relationships with Indigenous Populations with a Service Learning Course." She is an instructor in human services at Southeast Community College in Lincoln, Nebraska. She co-teaches a course with sociology instructor Bridget Christensen that aims to boost students' awareness and understanding of the Ponca Tribe of Nebraska while also assisting the tribe in its activities.
At the conference session, Christensen and Surrounded shared with attendees books and other educational resources about the Poncas, who were removed from their Nebraska homeland and forced to live in Indian Territory — what is now Oklahoma — in the late 1870s.
The service-oriented college course, which the women teach every two years, focuses on the tribe's history and culture. Chief Standing Bear and his family were among Poncas who moved to Indian Territory, where starvation, malaria and other disease claimed many lives — including that of Standing Bear's son. The chief and a contingent of followers returned to Nebraska to bury their dead, but federal officials arrested them for leaving the reservation without permission.
Standing Bear sued for writ of habeas corpus, meaning he did not believe the arrests and detention of himself and other tribal members was lawful. During an 1879 trial, a federal judge ruled in a landmark decision that an Indian "is a person" and therefore had the same rights and protections as Whites, and that the federal government didn't have legitimate reason to arrest and detain Standing Bear and the other Poncas, who did not have to return to Indian Territory.
"So 1879 was when indigenous people became legally recognized as humans," Surrounded told conference-goers. "With all due respect, Dr. Martin Luther King Jr. wasn't the first minority civil rights leader in this country. Chief Standing Bear preceded him by many years."
Ironically, the federal government terminated recognition of many tribal nations during the 20th century, including the Ponca Tribe in 1966. The Ponca Restoration Act of 1990, signed into law by President George Bush, reinstated federal recognition.
During the community college course, Surrounded and Christensen take students on field trips to observe buffalo in their natural habitat, go on nature walks to learn about indigenous herbs, plants and traditional medicine, and participate in healing ceremony with Ponca elders.
Class enrollment is capped at 15 to 18 students, but the small head count still provides plenty of energy and muscle to help the tribe prepare for its annual pow wow. For instance, students paint benches, trash receptacles and outbuildings so that facilities are fresh for the celebration.
During last week's conference session, Christensen and Surrounded explained why they prefer certain terms in their class, such as mainstream culture rather than dominant culture, and indigenous people rather than Native Americans.
"We don't use 'dominant culture' because the phrase simply continues to empower Whites and disempower minorities," Christensen said.
The service-learning course counts toward diversity credit for Southeast Community College's general education requirement. Surrounded said that the course has also helped diminish stereotyping and prejudice against mainstream culture by the Poncas.
"It's now more likely that they will send students to our college," she said.
For students across all ethnicities, lessons from the course help inform and shape their interaction with indigenous people, Surrounded said.
She shared a video testimonial from a college alumnus who said that, before taking the course, he had relied too much on humor to interact with clients of the detox center where he worked. The man said that indigenous people were frequently among the center's clients.
"This was an amazing, life-changing course," he said in the video. "I grew as a person, and I don't feel I have use humor to approach indigenous people. The course debunked all kinds of myths, like all indigenous people are crazy, that they're all alcoholics, that they all live in teepees."
He added, "On one hand, I didn't believe these myths myself, but you would be really surprised how these myths easily get spread — even in 2017."