The San Diego State University (SDSU) Senate has passed a resolution urging SDSU President Dr. Adela de la Torre and the administration to start the process of changing the school's mascot, The Daily Aztec reported.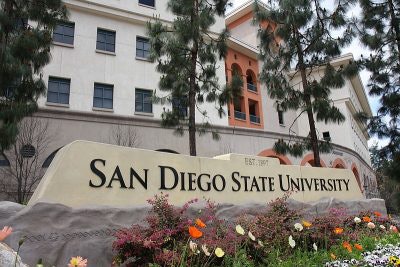 The resolution – passed 53-9 with 10 abstentions – calls for the creation of a commission, chaired by SDSU Tribal Liaison Dr. Jacob Alvarado Waipuk, a member of the San Pasqual Band of the Kumeyaay Nation.
The commission will work with other Kumeyaay tribal leaders to propose Kumeyaay-named animals to be the new official SDSU mascot.
A final decision will be made no later than Apr. 5, 2022.