Clatsop Community College will become the first higher education institution within the traditional homelands of the Chinook Indian Nation to grant free tuition to tribal members, The Oregonian reported.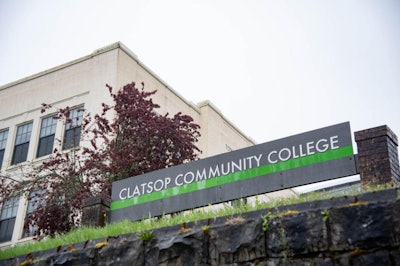 "By providing free tuition, Clatsop Community College will change the lives of so many Chinookans who have already eagerly signed up and will set them up for a future many thought they would never have," Tribal Council member Rachel Cushman said.
The Chinook Nation – its traditional territory includes southwest Washington and northwest Oregon – has not been recognized by the federal government, leaving its 3,000 members out of grant and scholarship offerings for the recognized tribes.
"Knowing that hundreds of tribes are receiving these incredible opportunities while the Chinook Indian Nation is left to fend for themselves should upset every single Oregonian," said Clatsop President Chris Breitmeyer. "It is our responsibility to do better by our Indigenous communities and we are proud to support the Chinook Indian Nation in this way."
Earlier this year, the University of Oregon announced that it would include the Chinook tribe in its Home Flight free tuition program, meant for Oregonians in any of the 574 federally recognized tribes.