Investigations by Oregon's Bureau of Labor and Industries (BOLI) into Pacific University could lead to fines of up to $843,000 or more, OPB reported.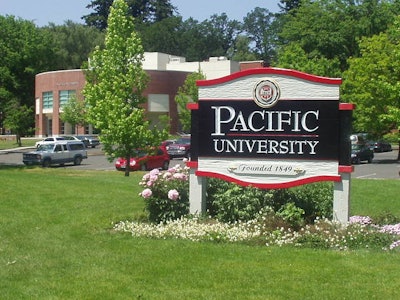 BOLI's intent to assess the school for fines – it sent a notice Oct. 18 of its intent to assess civil penalties – is based on seven complaints from individuals who say Pacific has not given them their full employee personnel files, as required by state law.
Allegations from complainants against Pacific also include wrongful suspension, discrimination, and retaliation. And some complainants in the BOLI cases and in separate lawsuits against Pacific said Jennifer Yruegas, general counsel and dean of the college of business, was at the head of these investigations which resulted in employees being forced out.
Yruegas said the school has complied with BOLI and has provided all records that it can to all seven complainants, withholding some records due to student privacy or attorney-client privilege.
The school sees inconsistencies in BOLI's notice, Yruegas said. One "discrepancy" involved two complainants who allegedly had not requested their personnel files directly from Pacific as required.
"Several discrepancies within the assessment are really concerning," Yruegas said. "And [it] really looks as though information wasn't reviewed that was provided before making the assessment."
The school has 20 days to request a BOLI hearing in front of an administrative law judge to challenge BOLI's allegations.
Pacific will also engage in settlement discussions with complainants, Yruegas said.