The University of Florida (UF) Faculty Senate has approved a no-confidence vote Oct. 27 on the selection process to appoint Sen. Ben Sasse R-Nebraska, as the school's next president, CNN reported.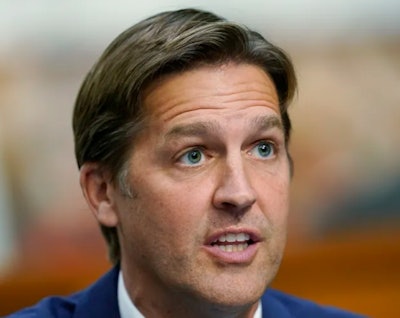 The symbolic 67-15 vote has no effect on the UF Board of Trustees's final vote, which is set for Nov. 1.
Sasse's candidacy has prompted protests and tension on campus, partially due to his opposition against the US Supreme Court's ruling for same-sex marriage.
"The Supreme Court once again overstepped its Constitutional role by acting as a super-legislature and imposing its own definition of marriage on the American people rather than allowing voters to decide in the states," Sasse said in a June 2015 statement.
The former Midland University president is the only finalist for the position. And according to Dr. Lisa Lundy, a professor who served on the search committee, Sasse became the sole candidate when other candidates didn't want to be publicly named unless they were sole finalist.
"I think the situation was that all of the candidates were in positions that they felt could be compromised if people found that they were in the running for another job," Lundy said.
When asked about the LGBTQ+ community, Sasse said he was supporting his Nebraska constituency but that he would be supporting the constituency of UF faculty, staff, and students if named president, according to Dr. David Bloom, another member of the selection committee.