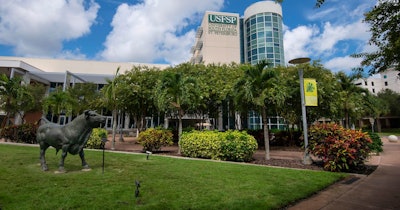 Officials at several Florida universities are worried about a proposed regulation that would base faculty tenure decisions on Florida's new "Stop WOKE" law, the Tampa Bay Times reported.
The policy would create a review for tenured faculty in the university system every five years which would look at several factors, including compliance with the new law, which bans schools from "indoctrinating" students with concepts such as white privilege and other ideas and theories surrounding race.
Those deemed unsatisfactory could be fired, although the policy states that faculty cannot be fired because of political beliefs or ideology. Appeals are also possible. Additionally, a top official said that termination would happen only after failure to improve.
The rule will not affect existing collective bargaining agreements but will impact future ones.
The State Board of Governors voted at their Nov. 9 meeting to advance the policy to allow for 30 days of public comment, with a final vote expected early next year.
The proposed rule has been met with questions and criticism, including issues of vague wording, redundancy, age discrimination, and expensiveness.
An associate provost at Florida Atlantic University wrote that the termination provision lacked due process. Florida International University asked how bias and indoctrination would be measured. And the University of Central Florida claimed the 12-month timeline for improvement was insufficient for some.
"If you want the highest-caliber researchers figuring out what we're going to do about flooding in Florida and transportation systems and business and how we're going to build the economy … they need to have tenure to be able to follow lines of research that may not easily or instantly be connected to monetary value," said Dr. Jenifer Jasinski Schneider, chair of the University of South Florida faculty senate. "Tenure does not protect the dead weight. … Tenure doesn't guarantee a job, it guarantees intellectual space."