As the war between Israel and Hamas in Gaza continues, the American Association of University Professors (AAUP) has urged schools to not punish faculty for expressing their views on the matter.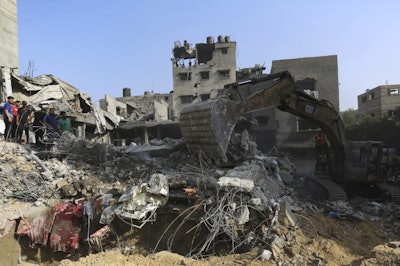 The organization's response follows "a number of apparent academic freedom issues nationwide involving faculty speech on the Israeli-Hamas conflict."
"It is in tumultuous times that colleges' and universities' stated commitments to protect academic freedom are most put to the test," an AAUP statement read. "As the Israel-Hamas war rages and campus protests proliferate, institutional authorities must refrain from sanctioning faculty members for expressing politically controversial views and should instead defend their right, under principles of academic freedom, to do so."
The current battles of the longstanding conflict – this most recent phase started by an attack by terrorist organization Hamas on Oct. 7 – has resulted in thousands of deaths and many more injured so far.
Academic freedom is rooted in free and open inquiry, including the ability to voice controversial ideas. It protects faculty expression and the right to speak on social, political, economic matters, among others, the AAUP wrote.
"Since the AAUP recognizes that right as a crucial component of academic freedom, extramural speech, which often occurs in highly charged political moments, must not be subject to institutional sanction," the statement read.
Policies for academic freedom are meaningless if school leaders "ignore or selectively apply them in tense or stressful times, as they have all too often done in the past." Instead, leaders must defend it and resist calls from "politicians, trustees, donors, students and their parents, alumni, or other parties" to admonish faculty for free expression.
"At this moment of heightened tension on college and university campuses, the AAUP calls on college and university administrations to fully protect the academic freedom of their faculties to teach, conduct research, and speak out about important issues both on and off campus," the statement read.