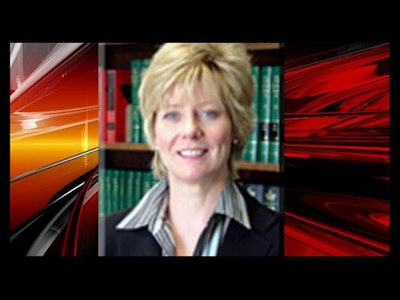 A federal judge in Spartanburg, South Carolina, has dismissed a race discrimination, age discrimination and retaliation suit by a former adjunct faculty member who was an unsuccessful candidate for a coordinator position in a community college's Student Success and Technology Center.
U.S. District Judge Mary Lewis rejected all claims by Sharon Williams in her failure-to-promote and bias case against Horry-Georgetown Technical College in Conway, South Carolina.
According to the decision, the college first employed Williams as an adjunct in 2008. She also worked as a tutor at the center in spring 2009. When a position for coordinator of educational talent search was posted that June, she was interviewed but another woman was hired. She then filed a discrimination complaint against the college.
During the fall of 2009, "several concerns arose with regard to her job performance," and the college eventually terminated her, Lewis said in her decision.
Lewis tossed out the discharge-related claims because Williams "failed to show that she was performing her job duties at a level that met her employer's legitimate expectations at the time of her termination." She cited Williams' "average evaluation ratings, the sum of the student complaints, the problems noted in the college's instructor evaluation, written feedback from her fall 2009 students and Williams' unwillingness to cooperate with the college to rectify its concerns."
In addition, Lewis found that the college presented a legitimate non-discriminatory reason not to promote Williams, namely communications problems during the interview and difficulties with the technology requirements.
Williams also failed to show any "adverse employment action" had occurred when her teaching schedule was revised and she was assigned to a different campus.
Former dean loses
The former dean at Indiana University-Purdue University Fort Wayne has lost a sex discrimination and equal pay suit arising from her demotion in 2011.
Dr. Linda Finke was initially hired in 2005 as the $68,000-a-year director of the Northeast Indiana Area Health Education Center. IPFW promoted her to dean of the School of Health Sciences and tenured professor of nursing in 2006 at a $120,000 salary, including a $10,000 administrative stipend.
In the years that followed, officials expressed several categories of concerns about her performance, according to U.S. District Judge Jon DeGuilio, who dismissed her suit. They included accusations by faculty of micromanagement and verbal abuse, declining morale and discrimination grievances by a student and by dental education faculty.
After Finke rejected the vice chancellor's request to resign as dean, she was terminated as dean but given a newly created administrative position as director of inter-professional education and practice at the same salary and with the same administrative stipend, but with a smaller staff and program budget. DeGuilio said she still holds that position and remains a tenured full professor.
In rebuffing the equal pay claim, DeGuilio noted that IPFW used data collected by the College and University Professional Association for Human Resources (CUPA) to set its deans' salaries. He noted that some deans received higher salaries and others received lower salaries than Finke during her time as dean.
Her salary was higher than the CUPA media for nursing deans, he said, as well as higher than her male predecessor's.
As for her discriminatory demotion claims under Title VII and Section 1983, the judge said Finke failed to demonstrate that male deans who were demoted received systematically better treatment than she did or that she met IPFW's legitimate expectations.
"The record is replete with evidence showing that although Finke's subordinates thought that she was performing well in some areas, they were highly dissatisfied with the work environment that Finke created — she was described as 'dictatorial' multiple times," DeGuilio wrote.
And although she was cleared three times of violating anti-harassment policies, those investigations "unearthed other shortcomings on her part so severe that the matters were referred to Finke's boss, the vice chancellor, for discipline," he said.
Discrimination suit dismissed
A University of Alabama at Birmingham policy requiring residents in its ophthalmology program to have graduated from approved U.S. or Canadian medical school doesn't discriminate based on national origin, a federal judge has ruled.
The ruling was part of U.S. Chief District Judge Karon Bowdre's rejection of a discrimination suit by an unsuccessful residency applicant who had attended medical school in Iran, his native country.
Dr. Bozorgmehr Pouyeh, an Iranian citizen and legal U.S. resident, graduated from Tehran University of Medical Sciences. He applied unsuccessfully in 2010, 2011 and 2012 for the highly competitive three-year UAB residency and compulsory preliminary one-year internal medicine internship.
"He did not meet the basic requirement to be qualified: he did not graduate from a class 'A' medical school that was approved by the American Medical Association or Canadian Medical Association," Bowdre wrote in the decision.
The university's policy requiring such a medical school education is not unconstitutional, she held. "On its face, the policy equally excludes United States citizens as well as foreign nationals who did not graduate from class 'A' AMA- or CMA-approved medical schools."
In fact, any "discrimination" against Pouyeh was based on his alma mater, not his national origin, she said.
UAB's requirement guarantees that candidates selected for the program "will all have received a similar high-level of medical training based on the standards required for approval of medical schools," Bowdre said.
Those standards are "rationally related to the legitimate state interests of ensuring that only the highest qualified medical school graduates are accepted into the ophthalmology residency program, and thus, protecting the health and safety of UAB patients and the high reputation of the UAB medical system."