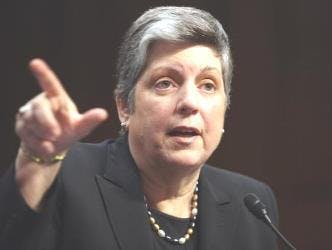 IRVINE, Calif. — Members of the University of California Board of Regents on Thursday blasted a first draft of systemwide principles defining intolerance — saying it fails to address the problem of anti-Semitism on its campuses.
The regents spoke after hearing public comment from about two dozen people on the proposed "Statement of Principles Against Intolerance" at their meeting at UC Irvine. The board was expected to only discuss the proposal Thursday and not take action.
UC is the first statewide university to consider adopting such a declaration. It calls for its 10 campuses to be "free from acts and expressions of intolerance" and would prohibit "depicting or articulating a view of ethnic or racial groups as less ambitious, less hardworking or talented, or more threatening than other groups," among other things.
The statement does not explicitly mention anti-Semitism.
Regent Norman Pattiz urged the body to take a real stand against the anti-Semitic incidents described by students and said that was the intent behind making such a declaration in the first place.
"To not recognize why this subject is even being brought up is to do a disservice to those who brought it up in the first place," he said.
Several Jewish students urged the board to adopt the State Department's definition of anti-Semitism, which includes demonizing Israel or denying the Jewish state's right to exist.
Other students expressed opposition to including the State Department definition, saying that it did not represent the position of all Jews and could be used to silence protests of Israeli policy in relation to the Palestinian conflict.
Free speech advocates did not speak Thursday but have expressed concern that any statement would amount to censorship.
"However well-intentioned the 'Principles Against Intolerance' is — it would chill speech protected by the 1st Amendment," said Will Creeley, of the nonprofit Foundation for Individual Rights in Education, or FIRE. "What you'll have is a kind of race to the bottom, sooner or later, by public universities punishing students or faculty for a particular viewpoint."
UC officials say the statement would be just that — a declaration of the school's beliefs — and disciplinary measures would still be guided by existing policies and federal laws. "This statement of principles applies to attacks on individuals or groups and does not apply to the free exchange of ideas in keeping with the principles of academic freedom and free speech," the proposed draft states.
The statement was crafted in response to Jewish groups pushing the UC to adopt the State Department's definition of anti-Semitism, saying campus debates over the Israeli-Palestinian conflict were disintegrating into the harassment of Jewish students. UC President Janet Napolitano in a radio interview in May expressed support for adopting the State Department's definition of anti-Semitism.
But that drew fire from free-speech advocates and groups critical of Israel's treatment of Palestinians. They applauded Napolitano's office for sending the regents a statement that makes no explicit mention of anti-Semitism.
Jewish organizations say the watered-down version serves no one.
UC officials declined to comment.
Jewish organizations say a rash of anti-Semitism incidents last year — including many that made references to Israel — underscore the need for the UC system to take a strong stance. They included Nazi swastikas splashed on a Jewish fraternity house at UC Davis and a student's credentials being questioned by student government leaders at UCLA for a position on a campus panel because she is Jewish. The student leaders later apologized.
Watson reported from San Diego.