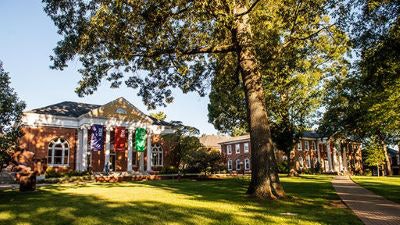 After a review of its academic programs, Guilford College faces more budget cuts amid continued enrollment decline, according to News and Record.
Due to the effects of the COVID-19 pandemic, five visiting professors and 47 staff members were laid off in July. This week, 9.5 staff positions were cut.
Now, 30% of Guilford's full-time faculty will be laid off including 16 tenured professors and five visiting professors. Two professors plan to resign while four others will retire. The job cuts will take place after the spring semester, News and Record reported.
Additionally, Dr. Carol A. Moore, president of Guilford College, recommended the school eliminate 19 of its 42 academic majors. However, programs will not be cut until all students finish their studies. Some of the majors will become part of other department's academic tracks or minors.
The cut majors, which are primarily in the area of humanities, had less than 20 students enrolled in 2019, according to News and Record.
"It is not a pretty process …" Moore said in a statement. "But it's a process that is necessary to lay the foundation for growth in the future and to have the resources available for that kind of growth going forward."