Zebadiah Hall will become the University of Wyoming's (UW) first full-time vice president for diversity, equity, and inclusion (DEI), effective Dec. 22. In this role, Hall will serve as a member of the president's cabinet.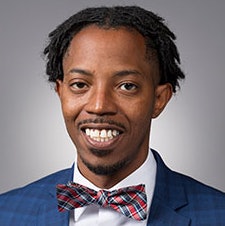 Hall is currently the director of Cornell University's Student Disability Services (SDS). In the past, he has been chair of the Diversity Working Group for Cornell Health; co-chair of the Men of Color Colleague Network Group; member of the university's Americans with Disabilities Act coordinator team; member of the Student and Campus Life Advisory Committee; and member of the Belonging at Cornell Committee.
"We're excited that Zebadiah has agreed to join our UW team and fill this important new role to help us continue advancing as an excellent and inclusive university," said UW President Dr. Ed Seidel. "I'm so impressed by his understanding and enthusiasm for making sure our campus is a welcoming place for everyone – and a place where diverse perspectives are shared and discussed in a spirit of civility."
Outside of Cornell, Hall is on the national board as the equity officer for the Association on Higher Education and Disability (AHEAD).
Hall holds a Master of Business Administration from Indiana Wesleyan University and a bachelor's degree in business management from Calumet College of St. Joseph. He is currently pursuing a Ph.D. in leadership for the advancement of learning and service in higher education from Cardinal Stritch University.