Dr. Tracy Cook will become interim president of Alcorn State University, effective Jul. 8.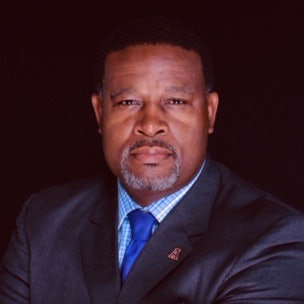 Cook is currently vice president for student affairs and enrollment management at Alcorn State. He has previously served as chief of staff at Alcorn State.
"Dr. Cook will keep the university moving forward and building on its rich heritage," said Alfred McNair, president of the Mississippi Board of Trustees of State Institutions of Higher Learning.
Cook holds a bachelor's degree in agricultural economics and a master's degree in agronomy and educational administration and supervision from Alcorn State, and a doctorate and specialist degree in educational leadership from William Carey University.
Dr. Ontario Wooden had been appointed interim president, but stepped down from the post.