The turmoil at West Virginia University continues. Faculty members will vote next week on resolutions to express no confidence in embattled president E. Gordon Gee and to oppose his proposed cuts to the university's academic programs, which will affect roughly 2% of the student body.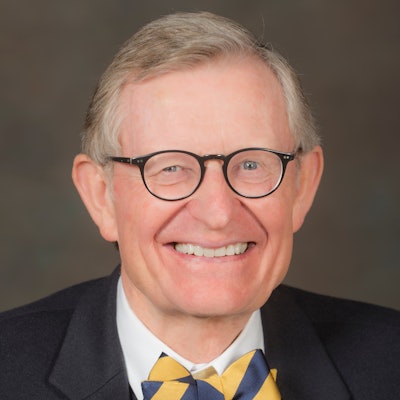 The no-confidence resolution accuses Gee of mismanaging the school's finances by claiming unrealistically that he would grow enrollment to 40,000 while spending on projects that increased the university's debt by 55%. Enrollment has instead dropped sharply. Gee is also charged with dishonesty about the source of the university's $45 million budget hole by minimizing the role of his own poor planning.
"The University Assembly of West Virginia University has no confidence in President E. Gordon Gee's ability to responsibly, honestly, and effectively lead, facilitate, and participate in decision-making related to any institutional transformation or restructuring at this university," the resolution said.
Gee responded in a news release.
"I want to be clear that West Virginia University is not dismantling higher education —but we are disrupting it," the statement said. "I have seen numerous stories and posts about how we are 'gutting' or 'eviscerating' our university. That is simply not factual."
"What is factual is that we have majors that have low student enrollment and are not cost effective to operate. That is why we have made the recommendations for reduction or discontinuance," the release continued. "I understand we are making very hard decisions that will affect people's lives and careers. I also understand there is frustration and anger regarding the process, and I am a logical choice for those feelings. I accept that criticism as it comes with the job. And while I know this is difficult, I also believe very deeply in what we are doing. And we must move forward."
According to WBOY 12, a no-confidence resolution was also filed against Gee in December 2021, accusing him of refusing to institute a COVID-19 vaccination mandate. The resolution was voted down.
The University Assembly, which includes almost all full-time WVU faculty, will meet to vote on the resolutions on September 6th.