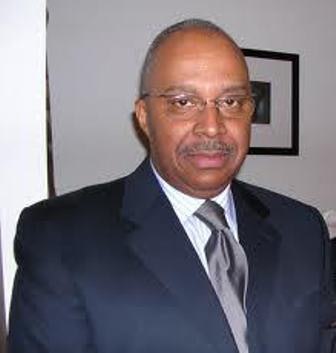 A Black faculty member at Temple University has alleged that he was denied the opportunity to chair a doctoral dissertation committee after he publicly criticized the decision by a White dean to place the African American Studies department into receivership last year.
Dr. Anthony Monteiro—who has taught as a full-time, non tenure-track instructor of African American Studies at Temple for the past nine years—recently told a group of Philadelphia activists that the decision to strip him from chairing dissertation committees was a retaliatory act for his public criticism of Dr. Teresa S. Soufas, who is dean of the university's College of Liberal Arts.
"I think it's a direct response to the battle we waged in the Spring to get Dr. Molefi Kete Asante as the chair of the department over her objections," said Monteiro to the crowd who gathered at The Church of the Advocate in North Philadelphia for a town hall meeting on the future of Black studies at the university. "But it required a public airing of the situation in the department and that went way beyond anything she can personally tolerate."
But Asante—who has publicly clashed with Soufas in the past but was appointed chair by her after the department unanimously recommend him to the post earlier this year—said in an interview that Monteiro's allegations are simply not true.
"There is no link," said Asante, who founded the nation's first doctoral program in African American Studies at Temple 25 years ago. "Non-tenure track faculties at Temple do not chair dissertation committees. The Department of African American Studies participates as a unit in the university and we believe that the practice of having tenure track faculty members on the graduate faculty direct dissertations is consistent with the highest standards of academic advisement, student progress and instructional excellence."
In an interview with Diverse, Soufas agreed. She said that it has long been Temple's policy that only tenure-track or tenured faculty members can chair dissertation committees, although non tenure-track faculty like Monteiro can serve as committee members.
Monteiro's claims, she said, are an "embarrassment" since the policy outlined in the graduate student handbook clearly spells out who can chair a dissertation committee.
"This is nothing that I invented and I certainly didn't pull it out of my back pocket," said Soufas, who added that it was wrong for Monteiro to involve graduate students in his public protest. "I am very sorry that Anthony Monteiro has taken up this strange, self-centered cause."
Monteiro did not return repeated phone calls or e-mails seeking comment.
At the town hall meeting in Philadelphia, a few graduate students like Brandon Stanford publicly expressed their regret in not having Monteiro serve as their dissertation adviser.
"It's extremely disappointing," Stanford said. "My dissertation is on W.E.B. Du Bois and he [Monteiro] is the preeminent scholar on Du Bois. We've been building three years on my discussion question. And it's [disappointing] when you build with someone for so long and then told you have to choose another chair."
Other graduate students were less sympathetic to Monteiro's cause.
"The rules are the rules," said one graduate student who has worked with Monteiro in the past and did not want to be identified. "As I read them, the rules are pretty clear on this issue. He's not a tenured faculty member nor is he on the tenure track line. Case closed as far as I'm concerned."
Soufas said that despite years of tensions, relations between the dean's office and the department have improved. "Molefi and I have been working very beautifully together," she said.
When the department's former chair, Nathaniel Norment Jr., retired in July 2012, Soufas angered some faculty, graduate students and alumni when she placed the department in receivership and appointed her vice dean, Dr. Jayne Drake, as the interim chair to run the department's day-to-day operations, which included overseeing its seven full-time faculty members.
The appointment of Drake, a White scholar of American literature, was never intended to be a permanent replacement, said Soufas, but many saw the move as a top-down approach by a White dean to strip a department of its governance structure.
With Asante at the helm, Soufas said that the department is moving forward and is actively working to increase the number of undergraduate majors.