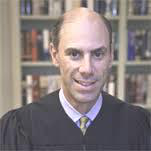 A federal judge in Washington, D.C., has allowed a Howard University finance official to pursue his claims of race discrimination and retaliation.
Tyrone Pitts, who is Black, contends Howard wrongfully reassigned him and dramatically reduced his responsibilities after he raised concerns about tax issues, financial mismanagement and possible fraud against the university.
Howard hired Pitts in 1998 as a section chief in the controller's office and eventually promoted him to assistant treasurer, according to the decision. When he voiced his concerns, a supervisor allegedly rejected his recommendation for an investigatory task force and began referring to African-Americans on the staff as "you people," excluded Pitts from meetings and unfairly blamed him for problems.
He was transferred after filing an internal complaint, as well as complaints with the EEOC and District of Columbia's human rights office, the suit contends. In the new position, he supervised four rather than 26 employees, although his $140,000 annual salary wasn't reduced.
The university's online staff director now lists him as director of the payroll office.
He sued Howard for Title VII race discrimination and for retaliation because he filed complaints and raised false claims allegations.
U.S. District Judge James Boasberg denied the university's motion to dismiss the case.
Pitts had raised concerns that the university, as his employer, had been the victim of fraud, and Boasberg said that because Howard receives federal grants, the law protects Pitts against retaliation.
Boasberg also said a significant reduction in job responsibilities can be a retaliatory "adverse employment action," even if an employee's compensation isn't affected.
Dr. Kerry-Ann Hamilton, director of the Office of University Communications and Marketing, said Howard's policy is not to comment on pending litigation.
Discrimination suit denied
A former high-level administrator at Harrisburg Area Community College in Pennsylvania cannot push her race discrimination and retaliation claims stemming from her failure twice to secure a vice-presidency, a federal judge has ruled.
Dr. Subrina Taylor, who is Black, didn't present enough evidence for trial on her assertion that HACC didn't choose her for the position due to discriminatory or retaliatory motives, according to U.S. District Judge Sylvia Rambo.
In 1993, the college hired Taylor as a counselor/coordinator of special needs students and promoted her to dean of enrollment services in 2003. She received high performance evaluations early in her career at the college, but her assessments dropped, starting in 2005, the decision said.
In 2006, the vice president of student affairs, who was an African-American man, resigned. Taylor was one of five finalists and the only internal candidate for the vacancy, but the then-president appointed a White woman.
Taylor complained to the EEOC, alleging a "race-based conspiracy" to deny her the position.
In 2007, she left HACC to become a vice president of a Massachusetts community college. When the other college didn't renew her contract, Taylor applied for the vice presidency that had reopened at HACC. The president chose a White man.
Her federal court lawsuit alleged violation of Title VII and retaliation for filing an EEOC complaint.
In her decision, Rambo granted HACC's motion to throw out the case.
"The evidence demonstrates that Taylor received promotions and was considered a 'rising star' during the early years of her employment at HACC, but the evidence also shows that her performance deteriorated during the course of her employment," Rambo said.
She cited the college's "legitimate, non-discriminatory reasons" for not promoting Taylor in 2006 and not rehiring her later, including concerns about her "leadership capabilities and dependability" and the way she had left HACC for the Massachusetts job.
And although both applicants chosen for the position from a multiracial pool of male and female applicants were White, Taylor failed to present evidence that the college's "hiring decisions were racially motivated."
To the contrary, the decision said, the president had appointed three African-Americans to vice president positions and "numerous" African-Americans as deans. Nor was there evidence of discrimination against other African-Americans.