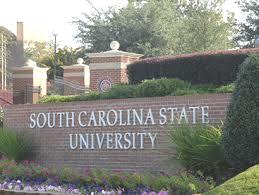 When higher education administrators and advocates talk candidly about the year 2014, they offer somber assessments, the only standout exception being the stellar performance of investment portfolios for institutions that have them and benefited accordingly.
There were isolated high notes, including the appointment of medical surgeon and scholar Dr. Wayne A. I. Frederick as the 17th president of Howard University. There were also scattered low notes, including a decision by the powerful Southern Association of Colleges and Schools Commission on Colleges to place South Carolina State University on probation, citing the institution's worsening financial status and chronic leadership and administrative woes.
Program, budget and hiring cuts were again widespread. Many institutions experienced another year of declines in public and private support of higher education rooted in the nation's economic slump that hit its most painful point in 2008 and, for many, continues today. Few saw any significant increase in alumni support to help close part of the gap in lost revenue.
Those trends help explain another troubling year of leadership churn, especially from historically Black colleges and universities (HBCUs). By year's end, more than half a dozen HBCU presidents had resigned after serving less than five years in the posts or were fired by boards unhappy with their institution's ability to weather the storms.
The year ended with an abundance of CEO help wanted signs posted across the nation's landscape, from Grambling University in Louisiana to Clark-Atlanta University in Atlanta to Virginia State University near Richmond.
One institution had gloomy news of a presidential departure that gripped the attention of many in higher education. Xavier University of Louisiana announced that its long-serving president, Norman Francis, had decided to retire at the end of the 2014-15 school year after 47 years as president.
Francis, an alumnus of Xavier, located in New Orleans, is considered dean of university presidents in the United States, based on his time on the job and role over the years, his volunteer service as an adviser to several U.S. presidents, his service on numerous leadership panels, and his mentorship to younger peers including Hampton University President William Harvey.
The year was marked by a continuation of federal cuts in funding of college aid programs. One president ticked off a long list of programs he described as shrinking in dollars year after year: Title VII, Pell Grants, graduate supplement aid and Parent PLUS loan (PPL) program assistance.
The U.S. Department of Education (ED) did give some ground in 2014 to higher education's protest of change in 2012 to the loan requirement standards for Parent PLUS loans.
The gesture, which came after more than a year of intense demands from numerous presidents of tuition-dependent institutions, eased the lending thresholds starting in the fall of 2015.
Still, the ED gesture fell far short of what the presidents wanted: a return to the original lending criteria that were shelved as part of a "technical" change in the loan requirements.
The technical changes of the 2012 PPL criteria barred thousands of families from obtaining federal government loans to help pay their children's education and caused several institutions, particularly HBCUs, to see their dropout rates increase and budgets fall millions of dollars short in anticipated income.
In 2014, campus safety issues came to the fore in a sustained way when President Obama established the White House Task Force to Protect Students from Sexual Assault. The latest government effort to stem from the Violence Against Women Act (VAWA), President Obama's move set the stage for the White House to issue an updated report on the topic.
The White House report cited the absence of institutional focus on campus safety and a myriad of approaches to handling such matters, especially sexual assault and violence. Institutional response since has been steady all year from the largest to the smallest of campuses, in cities and rural areas.
"We take the safety of our university family seriously," said Dr. Everett Ward, interim president of Saint Augustine's University in North Carolina, in announcing the appointment of Breona M. Hayes as the institution's new Title IX Coordinator.
Hayes will report directly to the university president and be responsible for training students and staff on how to handle complaints, reports and investigations of alleged sexual assault; stalking; bullying; and intimate partner and relationship violence, the interim president says, echoing other college administrators across the country who took similar actions in 2014.
An example of how instances of campus violence can haunt a school for years made its case again in late 2014. In Orlando, a former Florida A&M University band member was convicted by a trial jury of manslaughter and three counts of hazing for his role in a hazing activity involving a fellow band member who died of injuries he received in the infamous "crossing bus C" incident, according to the Orlando Sentinel.
The report said nine former students involved in the incident have been placed on court probation, one is serving a year in jail and three suspects in the case still await trial.
While most every development in 2014 seemed to have a familiar ring to it in some respect, one came out of nowhere and raised many eyebrows.
At a time when many are still struggling to recover from the 2008 recession, one college administrator made a special effort to help.
Raymond Burse, a former president of Kentucky State University who retired from an executive post at General Electric Co., turned heads in July when he was appointed interim president of Kentucky State. A month later, the Harvard graduate and Rhodes Scholar announced he was giving up $90,000 of his salary to be used to help boost the wages of the university's rank-and-file employees to $10.25 an hour, considered a living minimum wage.
Burse, who was later appointed president of the university, said the gesture was not a publicity stunt or challenge to other peer presidents.
He told the Lexington (Kentucky) Herald-Leader newspaper he was fortunate enough not to need the whole $349,869 annual salary and could afford to share.