The National Institutes of Health has awarded Winston-Salem State University a five-year grant totaling $2.3 million to help better prepare undergraduate students to compete for graduate programs leading to Ph.D., medical degrees or both.
Students in the biomedical and bio-behavioral sciences at the historically Black university are the focus of the program.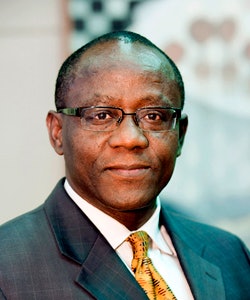 "The WSSU Research Initiative for Scientific Enhancement (RISE) program is centered on a four-stage training model that aims to increase the pool of underrepresented students who gain admission into graduate and professional programs by developing an educational pipeline from lower to upperclass levels," Dr. Azeez Aileru, director of the university's Biomedical Research Infrastructure Center and the principal investigator of the award, said in a statement released by WSSU. "The RISE program along with MARC U*STAR, a program that focuses on maximizing access to research careers for undergraduate students, provides our faculty the opportunity to contribute to the knowledge base of WSSU students in the STEM fields."
The RISE program, established in 2009 with a grant from NIH, primarily provides support for academic success and career exploration. Students are brought into the program in the second semester of their freshman year and are guided through graduation.
"In previous positions, I served as director of a MARC (Minority Access to Research Careers) program for 11 years," said WSSU Chancellor Elwood L. Robinson. "With the support provided through mentored hands-on research activities and exposure to career opportunities, I saw 80 percent of the students receiving this extra attention enter graduate school and 40 percent of them achieved doctoral degrees.
"I know that this funding to continue the RISE program at WSSU along with WSSU's own MARC program will have a positive impact on the students participating in these programs and increase the number of underrepresented graduates in these scientific fields."