For-profit colleges drew attention again this week after troves of newly public data showed the overwhelming impact the institutions have had on student borrowers.
The Century Foundation, a nonpartisan think tank, published data acquired through a Freedom of Information Act (FOIA) request, consisting of nearly 100,000 applications for loan relief filed by students who say they have been defrauded by their colleges or universities.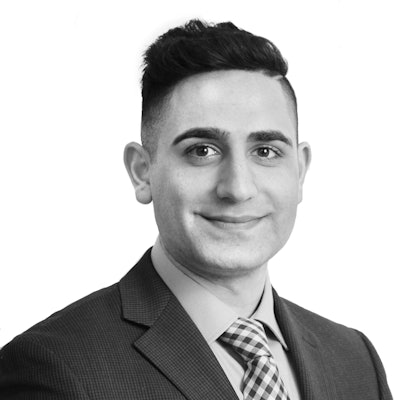 The data collected includes all complaints filed as of August 15, 2017. According to the accompanying report, nearly 99 percent of these complaints were submitted against for-profit schools.
"I think the data really speaks for itself," said Yan Cao, a fellow at the foundation and co-author of the report.  "The complaints are highlighting specific institutions that we know to be bad actors."
Of the 98,868 borrower defense claims acquired by The Century Foundation, about three-fourths, or 75,343 claims, were filed against the now closed Corinthian Colleges. A total of 97,506 were filed against for-profit universities. Considering that for-profits make up only 10 percent of enrollment and 18 percent of student loan volume, these numbers signal an urgent need for reform, according to Cao.
For-profit colleges have been in the spotlight over the years after Corinthian Colleges, a California company, was investigated for fraud by both state and federal governments between 2007 and 2015 for targeting low-income individuals and single parents by using false advertisements. In 2015, Corinthian Colleges and 24 of its colleges filed for bankruptcy.
The Department of Education has argued that fraud is not limited to for-profit institutions and that the label only indicates a tax status. Cao said the data shows otherwise.
"It's clearly more than just a tax status when you look at the disparities in how students are describing their experiences and also when you look at the data in how these schools impact student outcomes," Cao said.
"The 'worst actors' among nonprofit and public colleges pale in comparison to their for-profit counterparts," the report states.
In addition to this mountain of complaints already filed, The Century Foundation found a backlog of 87,000 applications for loan relief that continues to grow.
According to Tariq Habash, a policy associate and co-author of the report, The Century Foundation filed the request on July 25 and received the data within 20 days. Cao noted that The Century Foundation is waiting for more data that includes more details about the complaints. She said that in the meantime, she hopes to use this data as a point of departure to investigate which communities are disproportionately impacted by the predatory lending.