Tensions persist at Eastern Michigan University, where faculty are arguing that the university administration failed to consult with them before signing a deal with a questionable third-party company for marketing online courses. The faculty union expressed concerns that this company will impact the execution of curriculum as well.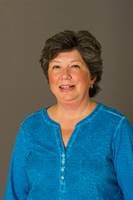 A grievance filed by faculty union members is currently in arbitration. According to the administration, the deal with Academic Partnerships, or AP, a privately-owned Texas-based company, will not involve altering curriculum without the faculty's input.
The faculty union, however, alleges that the agreement signed in November 2016 between EMU and AP will take pedagogy out of the hands of professors and lecturers at the cost of a quality education.
"An adoption of the Academic Partnerships model of instruction would entail a significant transformation of how eastern Michigan educates students," said Dr. Judith Kullberg, professor of political science and the president of the faculty union. "So the administration has insisted that the contract with AP is simply a marketing agreement, but we know that Academic Partnerships does way more than market."
These allegations are based on evidence gathered through a public records request from the faculty at Eastern Michigan. They received 14,000 documents after a long process of requests, rejections, narrower requests and finally a court order.
"It's through that process that we learned about Academic Partnerships and how they operate," Kullberg said.
She said internal communications and documents indicated that the university had accepted more than a marketing agreement by lowering standards of admissions, particularly in regards to standardized testing. A checklist that details the terms of the contract with AP lists certain admissions criteria.
For example, the on-campus MBA program requires at least a 2.75 GPA and the GMAT, the latter of which can be waived with a 3.5 GPA and a 3.0 GPA in statistics, accounting and finance courses. The online program offered through Academic Partnerships allows the GMAT to be waived with a 2.75 GPA, according to this document.
Geoff Larcom, EMU's executive director of media relations said this document may have been a suggestion of best practices for admissions standards. He emphasized that any proposed changes to admissions standards would first be discussed with faculty.
According to Larcom, AP is assisting in marketing three programs, including nursing, educational leadership and the bachelor of general science program, all of which he says have already been online.
"This is a marketing effort for specific programs that were already online to try and increase their reach," Larcom said. He added that the RN the BSN program was already online before the contract with AP, but enrollment has doubled since the contract started. "We only add programs with the consultation of faculty."
That said, faculty are concerned about the future of this contract, especially as these online classrooms continue to grow. They are particularly worried about AP using "coaches" hired through one of their strategic partners, Instructional Connections, a company that provides teaching assistants for online classrooms.
In the faculty union's campaign to bring more transparency to the contract with AP, it published statements in circulated literature citing negative employee comments from a popular job review website. Alexandra Forrester, chief administrative officer for Instructional Connections, said that the company does not subcontract through AP, but sets up agreements directly with the universities. She added that Instructional Connections is currently not in negotiations with Eastern Michigan. Larcom also added that the university does not intend to use coaches.
The faculty union called for a reassessment of the bachelor of general science program, adding that at the time of approval, it was not agreed upon that it would be marketed through Academic Partnerships. Kullberg hopes the arbitration will halt the contract until the faculty union can assess the impact AP will have at Eastern Michigan University.
"We believe the university was obligated to negotiate all of this with us," she said. "They can't just impose this new model on the faculty."

Joseph Hong can be reached at jhong@diverseeducation.com