As the vice president of higher education policy and practice at The Education Trust, Dr. Wil Del Pilar brings to the job years of experience in research and policy.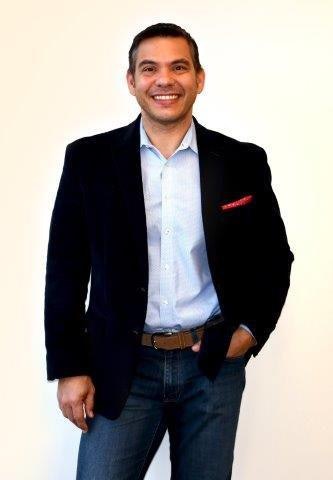 He also brings his own experience as a former student of color. With a Ph.D. in higher education administration from Penn State, a master's degree from Cal State Dominguez Hills and a bachelor's from Chapman University, he faced his fair share of doubts early in his academic career.
As an undergraduate at Chapman, Del Pilar balanced coursework against a 30-hour work week and challenges in his personal life. About halfway through college, he considered dropping out.
"I was going through a difficult stretch in my life," Del Pilar recalled. "I kind of felt like college wasn't right for me."
He told one of his professors, Veston Rowe, that he was considering dropping out. Rowe said that would be a mistake and urged Del Pilar to complete his degree. When the final exam for Rowe's class came around, Del Pilar studied hard to show his appreciation for his mentor's support. On the day of the test, the young Del Pilar was the first to finish and nearly aced the exam, Rowe said.
Now, as an advocate for low-income students and students of color, Del Pilar works to make sure marginalized young people have a voice in higher education – especially those who, like he once did, struggle to find their place.
"I would challenge the assumptions that we have about our sense of belonging," he said. He encourages students to critically engage with their academic spaces. "I wish I could say I haven't suffered from imposter syndrome. I still absolutely do."
Del Pilar grew up south of Los Angeles and attended many of the under-resourced schools that are now the subject of his work. In high school, his counselors told him he did not have to worry about college prep work. After he finished his undergraduate degree, Del Pilar took a job as an admissions officer for Chapman and returned to his high school to offer an alternative narrative.
"I was determined go to schools that no one wanted to go, to tell them what they needed to get into school and work with them through the admissions process," Del Pilar said. "That's something I had been short-changed on."
After working in admissions, he later became a financial aid officer at Loyola Marymount University, a job he says was particularly challenging.
"The only time you get to see people in the financial aid office is when they don't have enough," Del Pilar said. It was there he realized he did not want to be another obstacle for students. "I wanted to be the person that can help make your education a reality, not the person to tell you that you reached your loan limit."
He decided to pursue a doctorate because he believed public policy was where he could have the greatest impact. In choosing where he would pursue graduate studies, he followed the advice he often gave his students: try something new. He knew Los Angeles would always be his home, but he wanted to take the opportunity to live in a new environment.
"I only applied to one graduate school in California," he said. "If you want a different experience, move from L.A. to central Pennsylvania."
Before he completed his doctorate at Penn State, he began working for the government as an appointee in former Pennsylvania Governor Ed Rendell's administration.
"I learned more about policy in my first six months at the Department of Education in Pennsylvania than I had in all of my graduate policy courses," Del Pilar said. "It's one thing to read about it, but it's totally different to see something like that in action."
He found government and policy to move fast compared to the slow pace of university administration, and he learned that good policies cannot be passed without politics.
As he learned to navigate such dynamics, he finished his doctorate and continued at the Department of Education as the deputy secretary of post-secondary and higher education under Governor Tom Wolf's administration, focusing on projects such as teacher diversity and college-access grant programs.
Now at Ed Trust — a national nonprofit advocacy organization that promotes high academic achievement for all students at all levels — Del Pilar channels his passion for under-represented student populations without political restraints.
"As an advocate, we have the opportunity to say things that we couldn't say in state government," he said. "I have a voice I didn't have in state government or universities."
Those who know Del Pilar say he has a unique passion and talent.
"He understands the need to balance the difficult work of research and practice with a sense of humor, and he was always quick with a smile or a joke," said Pennsylvania Secretary of Education Pedro Rivera. "Most importantly, he believes that access to meaningful postsecondary opportunities should be a reality for every student."
Del Pilar said the best way to serve under-supported students is not just through empathy, but through data and rigorous research. Whether he's writing about the protests in Charlottesville or the Dream Act, Del Pilar said, his commitment to presenting accurate information to influence the landscape of higher education is his first priority.
"I advocate that if we just give people what they need in terms of being equitable, we can change student outcomes," he said. "It shapes not only my approach, but it shapes how I think about education."
Joseph Hong can be reached at jhong@diverseeducation.com