The season for trick-or-treating, carving jack-o-lanterns and watching horror movies has arrived.
Halloween will inevitably mean trouble on college campuses as many students will choose to dress in culturally offensive costumes at parties over the new two weeks.
These racist incidents can be deeply painful, making communities feel unsafe, said Dr. Katrina Caldwell, vice chancellor for diversity and community engagement at the University of Mississippi (Ole Miss).
"I think the first threshold is that people feel unwelcome, that they are not sure if they are sitting next to someone in their classroom or living in a residents hall or working in a lab with someone who might harbor some of the sentiments that most folks feel like are foundation to those types of images or that type of activity," she said.
Caldwell should know.
Earlier this month, a student at Ole Miss admitted to posing in blackface.
According to a letter, My Culture is Not a Costume, sent to the Ole Miss community after the incident by Caldwell and Dr. Noel Wilkin, provost and executive vice chancellor for academic affairs, the student "recognized the immediate impact of this behavior, reached out to staff, expressed remorse and has already begun engaging in a voluntary educational process that includes curricular, experiential and reflective components."
Additionally, the letter offered questions that students should consider while choosing a Halloween costume:
"Is my costume intended to be funny? Is it funny because it is making fun of real people, human traits or cultures?"
"Does my costume attempt to represent or mock a culture that is not my own?"
"Does my costume perpetuate stereotypes, misinformation, or historical and cultural inaccuracies?"
"Does my costume packaging include the following words 'traditional,' 'ethnic,' 'colonial,' 'cultural,' 'authentic' or 'tribal?'"
"Would I be embarrassed or ashamed if someone from the group I am portraying saw me wearing this?"
Prior to the incident, Ole Miss had already been working to educate students, particularly those in student organizations. Conversations were being held in residence halls and the Greek community hosted a speaker to discuss themed parties.
"The incident wasn't what necessarily prompted the educational response," said Caldwell. "We were already in the midst of having these conversations on campus.  There was already education happening and there has been at the University of Mississippi."
Caldwell said that the campus response has focused on the desire for "more education, more sharing, more requests for workshops and training and more conversations." Additionally, there has been "disappointment, anger and fear" associated with not only this incident but to this "consort of incidents that have the same undertones of 'you are not welcome and this might not be a safe environment.'"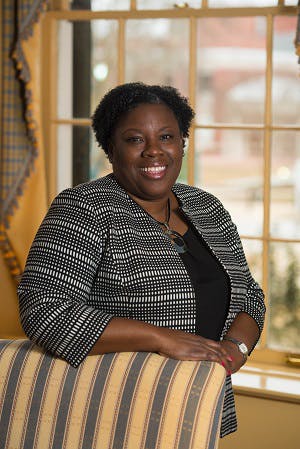 The phenomenon of racist Halloween costumes is not new nor is it is unique to college students.
In 2015, the former president of the University of Louisville, Dr. James R. Ramsey, apologized after a photo was published of him wearing a stereotypical Mexican costume at a staff Halloween party.
Most recently, photos of Canadian Prime Minister Justin Trudeau recently surfaced of him wearing blackface and brownface across the years.
During a press conference in Winnipeg, Manitoba last month, Trudeau acknowledged his actions and said, "it is something that people who live with the kind of discrimination that far too many do because of the color of their skin, or their history, or their origins, or their language, or their religion, face on a regular basis. And I didn't see that from the layers of privilege that I have. And for that, I am deeply sorry and I apologize."
There are two sides of the spectrum among those students who choose to dress in offensive costumes, according to Caldwell. On one side, there is a lack of awareness and education. However, on the other hand, she said that some students want to see how far they can push the limits and boundaries of the first amendment and free expression.
Additionally, a more extreme aspect of the spectrum is the intent to harm.
"They have the intent to mock, they have the intent to demean, they have the intent to harm and to create fear and they understand very clearly that engaging in these types of activities will have that outcome," said Caldwell.
In general, Dr. Lori Patton Davis, chair of the Department of Educational Studies at The Ohio State University (OSU), said that the conversations about inappropriate costumes and party themes is "almost like a broken record."
"This has been happening for decades at this point and the reality is that it's not just a situation of fraternities or lack of education, I think it's a reflection on how society teaches people to devalue other people's culture and treat it as fun," she said.
As a way to prevent future incidents on college campuses, Patton Davis believes there needs to be more accountability.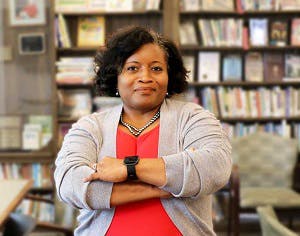 She also recommends that institutions provide opportunities for campus-wide themes.
"Maybe a university might choose a Harry Potter theme for the campus to adopt so it doesn't begin to get into inappropriate costumes or parties with inappropriate themes?" said Patton Davis.
Dr. Robert T. Palmer, department chair and associate professor of educational leadership and policy studies at Howard University, suggests the use of social media to help facilitate training in order to maximize the impact. For example, he said that college administrators should consider using Instagram, YouTube or Facebook to discuss examples of costumes that might border on being racially offensive.
Additionally, he recommends introducing implicit bias training on campus.
"Making students aware that the way in which they think about a different culture or race, to that student given that background they might not deem how they dress as offensive," said Palmer. "Making those issues more aware and more pronounced."
He said that institutions also need to be "intentional of including language around harassment in their student code of conduct."
"Linking the fact that dressing in a costume that's certainly racist and that portrays a particular racial group in a stigmatized manner, that can border on harassment," he added.
On a larger scale, Patton Davis acknowledged the importance of embedding these types of issues into a school's academic curriculum.
"There's a lot of learning opportunities for students and I think universities should tap into these various strategies," she said. "So, it can be in the residence hall, in the dining hall, whether it's in the passive or active programming, it can be in the first-year seminar. There's all kinds of places where topics relating to valuing and appreciating their various cultures can provide educational value."
Sarah Wood can be reached at swood@diverseeducation.com.