FOR IMMEDIATE RELEASE
Contact: Ralph Newell
Phone: 703.385.2419
Email: [email protected]
Fairfax, Va.— Coop Di Leu (formerly CoopLew) and Diverse: Issues In Higher Education are pleased to announce, via their partnership, the creation of the DOIT certification program. DOIT (Diverse Organizational Impact and Transformation) is a mechanism that will certify an institution's progress on diversity and inclusion. We are seeking to recognize institutional efforts by learning what institutions are doing, or not doing, to transform everyday experiences for their students, faculty, and staff.
The certification process will utilize four Institutional Pillars for Transformation (IPTs) and a Pillar Indicator Map (PIM) as a framework to identify institutional components that speak to intentionality, frequency, and policy associated with behaviors and expectations for executing transformation within core executive-level activities for recruitment, retention, reward, promotion, and pipeline.
The four pillars are:
RD – Representational Diversity
ILC – Institutional Leadership & Commitment
CCT – Curricular & Co-Curricular Transformation
CC – Campus Climate
Qualifying institutions will be recognized as Emerging, Developing or Transforming based on their IPT scores. Institutions meeting the Transforming criteria in respective IPTs will be awarded this exclusive certification. Over the next six months, benchmarks will be established to determine the overall criteria for certification within each pillar. Diverse will release in November 2020, January 2021, and March 2021 aggregate responses to each IPT.
For more information about Coop Di Leu (formerly CoopLew) and Diverse: Issues In Higher Education, contact Dr. Ken D. Coopwood, Sr. "Coop" at [email protected] or (866) 988-COOP (2667) or Diverse at 703-385-2419.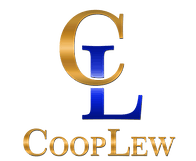 Updated on 9/1/2020