Institutions and corporations across all sectors have felt increasingly moved to take public stands on political issues they might have previously remained quiet about. So, when Georgia Gov. Brian Kemp signed controversial voting legislation, SB 202, into effect on March 25, various sectors responded — and higher education was no exception. 
Earlier this month, leaders from several historically Black colleges and universities in Georgia publicly condemned the legislation, calling it "a direct assault on the voting rights of all citizens, particularly African Americans, the poor and other underserved communities."
What's in the new legislation?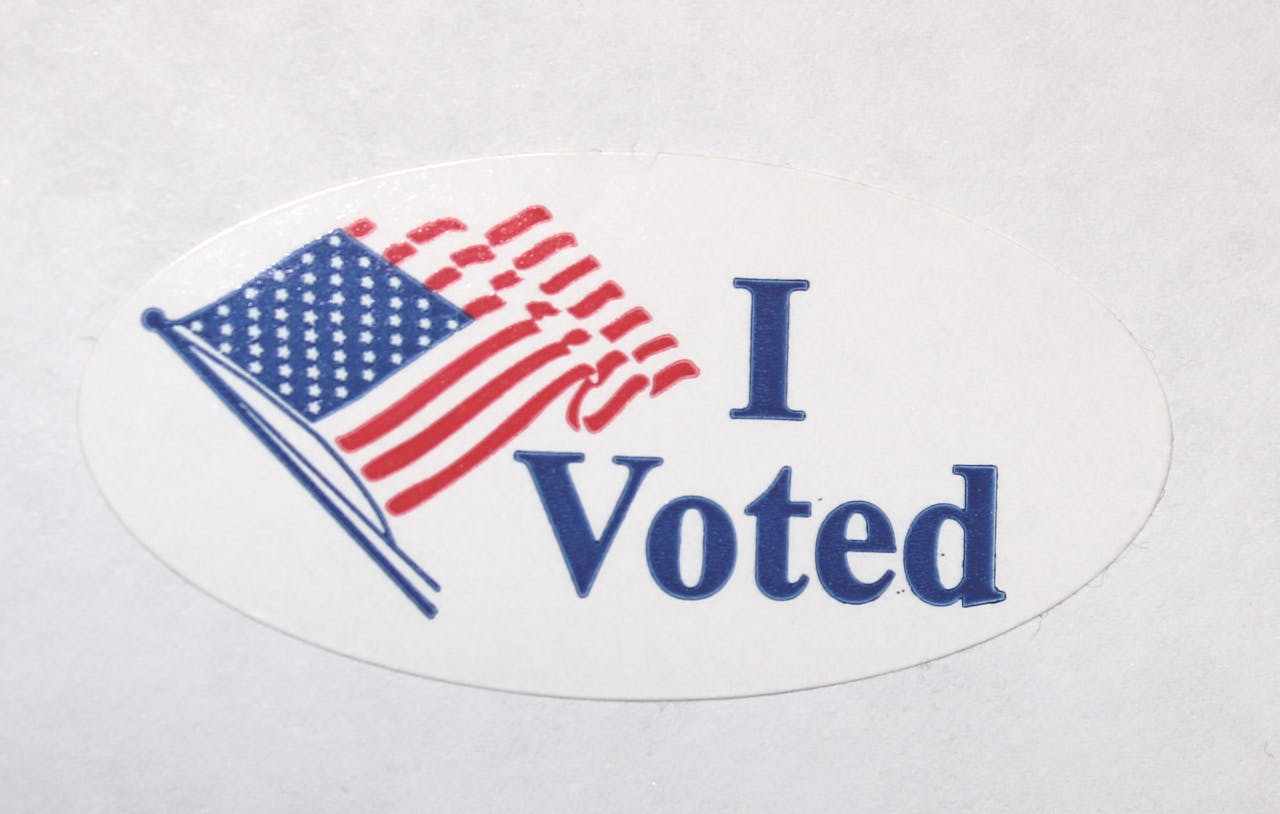 At 98-pages long, SB 202 makes sweeping changes to how Georgia elections will be administered in the future. Among other new laws, the bill requires photo ID for voting absentee by mail; allows the State Election Board to intervene in local election offices by removing and replacing local election officials; makes it a misdemeanor to hand out "any money or gifts, including, but not limited to, food and drink" to anyone standing in line to vote; limits the availability and hours of ballot drop boxes; and shortens the time for runoffs from nine weeks to four, resulting in less time for early and mail-in voting.
Proponents of the bill say it will restore voter confidence in the electoral system after former President Donald J. Trump repeatedly spread unsupported claims of election fraud following the election of Democratic Senators Reverend Dr. Raphael Warnock and Jon Ossoff in November. And Gov. Kemp has even argued the legislation expands voting access rather than restricts it, pointing to a new requirement that there be two Saturdays for voting — instead of just one — with the option of offering two Sundays for voting as well.
Leaders of several Georgia HBCUs, however, don't buy it. 
"Despite proclamations that the bill expands voter access, for many in our communities, it clearly restricts that access. And the restrictions and denial of access clearly outweigh any of the good," writes the leaders of Clark Atlanta University, Morehouse College, Morehouse School of Medicine and Spelman College. 
The four private schools make up the Atlanta University Center Consortium, a group of HBCUs that collaborate and share resources with one another. And while the past year has seen many new corporations jumping into the political activism sphere, Dr. George T. French, Jr., president of Clark Atlanta, says that publicly fighting restrictive laws is nothing new for HBCUs.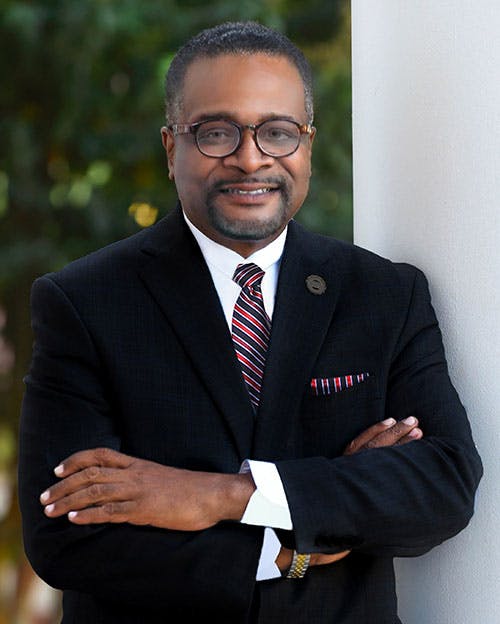 "It's not that we're just picking up the legacy of Black Lives Matter or anything else," said French. "We've been doing this since 1865."
He added that what makes HBCUs unique from other high-profile organizations currently joining political dialogue is that universities live at "the confluence of theory and practice."
"So you can have an institution like Clark Atlanta say, 'It's fine to march and protest on Saturday and Sunday,'" said French. "But what happens after the crowds go home? On Monday morning, we need to be in the boardroom with an intentional and deliberate plan for how to make Atlanta better. How do we increase the socioeconomic status of African American Atlantans? How do we go to the Southern Company, to Coca Cola and to these major corporations to say that we want more people in top level administration?" 
"We don't want to just protest; we want jobs. And that's why we have a place at the table for those discussions, because it's been our legacy since 1865," added French, who has met with Gov. Kemp twice in the past two months to discuss the legislation.
Other Georgia schools outside the consortium have similarly joined in on the conversation. Two weeks before the Georgia bill passed, Emory University President Dr. Gregory L. Fenves expressed concern, writing, "As an institution of higher education and health care, Emory supports continued access to voting for our community and all eligible Georgians, and we are concerned about current proposals to limit voting access in our state."
Likewise, Atlanta's historically Black Morris Brown College, expressed public opposition to the new legislation earlier this month, with Morris Brown's President Dr. Kevin James supporting a boycott of large, Georgia-based businesses — such as the Southern Company and Home Depot — that refuse to oppose the new laws.
But Georgia institutions are not the only ones to vocalize opposition. With nearly 1,800 election-related bills filed across the country, voting legislation has become a national debate.
In response, nearly 50 higher education institutions signed a joint letter last week drafted by the American Council on Education (ACE) condemning "the many efforts currently underway across the nation to suppress voting by qualified voters." 
Dr. Terry Hartle, ACE's senior vice president in government relations and public affairs, stressed that the letter wasn't meant to address any specific state legislation but instead is "a statement of principle."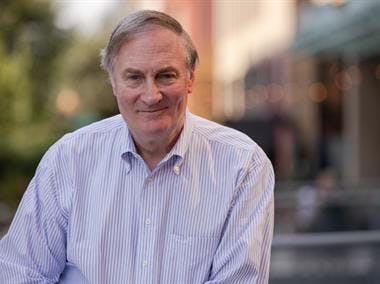 "Civic engagement is a central priority for most colleges and universities," said Hartle, while explaining what prompted ACE and other organizations to draft and release the statement. "We want our students to be involved in the life and times they live in, and we encourage them, regardless of who they vote for, to be involved in the community service and in political activities. So that's, that's really what [this letter] started from."
"The history of the United States is a very slow and uneven expansion of suffrage, and we think we ought to be, as a nation, encouraging people to vote, trying to find ways to facilitate voting on Election Day, not attempting to put up barriers," Hartle added.
Among the 48 organizations on the letter were Achieving the Dream, the Coalition of Urban & Metropolitan Universities, the Association of American Colleges and Universities, the National Collegiate Athletic Association, ETS, Common App and the Association of University Professors (AAUP). In the letter, the organizations also criticized potential legislation that would prohibit students from using their campus addresses to register or qualify for absentee ballots. 
"Higher education is a building block of democracy," Gwendolyn Bradley, director of the department of external relations at AAUP, wrote in an email to Diverse. "A vibrant democracy demands an educated citizenry with the ability to recognize facts and to think critically about the world."
Teaching students to think critically is essential to civic engagement, echoed French.
"We are apolitical, so we don't participate in lobbying activities for Republicans or Democrats," said French. "What we do is we teach our students to research all the issues and make their own decisions. … If there are parts of this bill which are credible, valid, let's support those. And if they are contrary to voter access, lets point those out." 
Jessica Ruf can be reached at jruf@diverseeducation.com