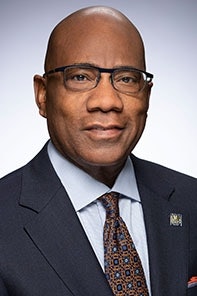 Discussing their take on leadership and how to combat the great resignation, a panel of four Black presidents of colleges and universities closed this year's conference from the National Association of Student Personnel Administrators (NASPA).
NASPA is a membership organization for student affairs professionals.
"I think there is a real opportunity now for us to think about what it means to be in community," said panelist Dr. Lori White, president of DePauw University, when reflecting on students and staff returning to campus this year after the pandemic's onset. "Can we honor and be empathetic to what we have lost in the pandemic?"
Fellow panelist Dr. David Wilson, president of Morgan State University, a public historically Black university, noted that many students lost that sense of community when the pandemic started and campuses closed.
"In any given year at Morgan since I've been there, I would know almost half of my students by their first name — and now I don't," said Wilson. "That's because over half of my students are on campus for the first time. We have to really, really make an effort to bring that campus culture back."
But students aren't the only ones struggling to re-adapt. Student affairs professionals, those who often work the most closely with students, have also increasingly been strained.
A new report from NASPA found eighty-four percent of student affairs professionals said that stress and crisis management duties in their jobs lead to burnout. Almost nine in 10 said that salaries and compensation packages are not competitive enough in light of the experience and education required for their roles.
"My team is exhausted," said Dr. Lisa Jones, president of Colorado Northwestern Community College (CNCC). "This is not easy work. It is often you or your team members who get that call in the middle of the night with an emergency. We don't get into this work because it pays a ton. We get into this work because we are hopefully mission-driven people that want to make a difference."
The NASPA report additionally found that eight in 10 respondents said they felt undervalued by their institution. Wilson addressed that low-morale problem head-on.
"First of all, I'd like to applaud you and all of our student affairs professionals for the work you have done," he said, pointing out that they are not alone in higher education's great resignation. "We're seeing the same thing at the presidential and chancellor levels."
As president, Wilson shared that he neared burnout in the pandemic's early days. He learned to cultivate a work-life balance to manage his stress. He encouraged student affairs professionals to openly discuss these issues with university leadership, who may be more sympathetic than they think.
"You can't keep running, running, running, and not re-fuel," said Wilson. "Because I can't even fathom this great system of higher education existing at the highest levels of excellence without you being there to drive the car."
Jones noted another important step is to listen to staff as well as students to build a flexible work environment. Her team asked CNCC students for feedback on virtual advising sessions, for example. Many students said these sessions were more convenient. That then informed CNCC's policy to let most staff work remotely a few days a week.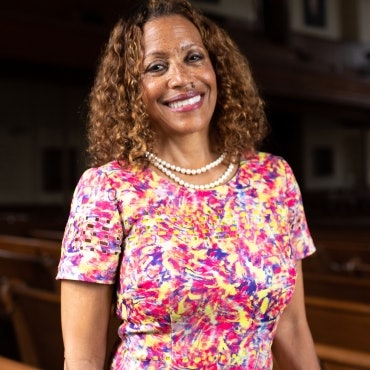 "We understand that people need a work-life balance," said Jones. "If people feel like you value that balance and who they are as individuals, then I think that will encourage people to stay."
Dr. Robert J. Jones, chancellor of the University of Illinois Urbana-Champaign, added that a small thank-you note to staff can go a long way.
"We have an obligation to try to make sure that people understand their value," he said. "At the end of the day, I always like just non-monetary, kind gestures that recognize the importance of the individual."
Given the pressures of leading a college, the panelists additionally spoke to why each took on the mantle. White recalled visiting DePauw University while being recruited for the job yet doubtful that she would accept it. But on her visit, she had an 'aha' moment when seeing a wall of portraits of past DePauw presidents.
"A voice from above said to me, 'Your picture needs to be there,'" said White, who turned to her fellow panelists of Black presidents. "Because future generations need to know it's possible for someone who looks like us to be a university president. And that's ultimately why I said yes."
To close the panel and conference, university leaders shared advice to student affairs professionals, particularly those who may be debating leaving the field. White encouraged them to carry stories of students "close to your heart" when back on campus.
"Think about the student you helped stay in school," she said. "Think about the food pantry you set up on campus so that students who are hungry can eat. If you can hold onto those stories, you can make it one more day."
Jones at Urbana-Champaign put it simply: "Be optimistic, folks."
Rebecca Kelliher can be reached at [email protected]