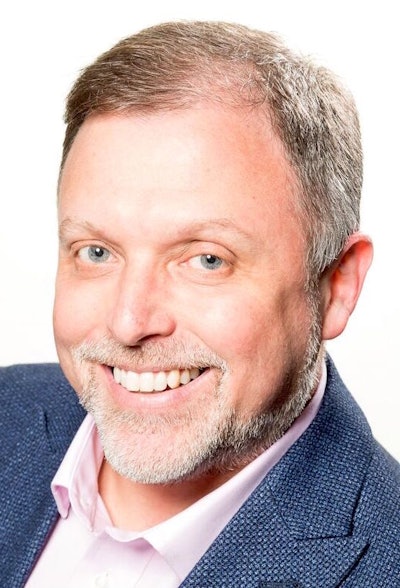 On Tuesday, the University of Phoenix launched a free, online inclusive leadership summit with Diverse as a co-sponsor.
Anti-racist author and activist Tim Wise was among the day's speakers.
"Our theme for today is leading through tumultuous times," said Peter Cohen, the University of Phoenix's president emeritus. "We must have courageous, honest, even raw conversations if we are to change any of this. Banning books in schools is not the path to enlightenment. Banning the discussion of sexual orientation in schools is not going to make us more inclusive."
Cohen added that the University of Phoenix is an open access university where more than 60% of students are people of color. Many students are also over the age of 35.
Given the institution's large population of historically underrepresented students, Cohen and colleagues noted the importance of this inaugural, multi-day event focusing on how people can impact diversity, equity, inclusion and belonging in the workplace.
"We want this summit to begin the action that you all will take in your own sphere of influence," said Tondra Richardson, director of student diversity and inclusion at the University of Phoenix.
Anti-racist author and activist Wise echoed Cohen in his keynote when referring to several state legislators working to outlaw books discuss slavery or anti-Black racism in K-12 schools. He added that the racial justice uprisings in the wake of George Floyd drew national attention to systemic racism.
And with that attention, a "very predictable backlash" from people fearful of change has now arrived, Wise said.
"Once the narrative shifts and people start to use language like 'systemic injustice,' that makes this moment very dangerous with two forces at play, one pulling forward and the other pulling backward. The question remains: who will prevail?" said Wise, whose writings also focuses on white privilege. "That is the question I'm going to address today. How do we remain focused and resolute in the face of this backlash that is encompassing not only education but also the corporate world?"
To do so, Wise emphasized "depersonalizing the blame" and "personalizing the issue." He said equity work means showing "radical humility" to help people see that systemic injustices, not individual bad actors, at the greatest fault. This approach can foster more open, constructive dialogue with those resistant to change.
In addition, Wise encouraged "talking about one's own racialization — and how it has not only hurt others but has affected you." In other words, "personalize the issue."
"For me, the beginning of this real deliberative process was sitting down in the early 90s with a pad and paper and thinking about how race has shaped my life, my parents, my families, for as far back as I could remember," said Wise, who touched on how his identities as white, male, and Jewish have impacted his life.
Yet Wise closed the keynote with encouragement.
"Know it is partly because we are winning that we are getting this pushback," said Wise. "There is no neutral. You're either actively pushing against this system or you are acceding to it."
The Summit continues through Friday and will include a closing keynote on Thursday from Dr. J. Luke Wood, vice president of student affairs and campus diversity and Dean's Distinguished Professor of Education at San Diego State University.
Rebecca Kelliher can be reached at rkelliher@diverseeducation.com.