Oberlin College will pay $36.59 million to a local Gibson's Bakery, which alleged defamation and false accusations of racism after a worker caught a Black student shoplifting, the New York Times reported.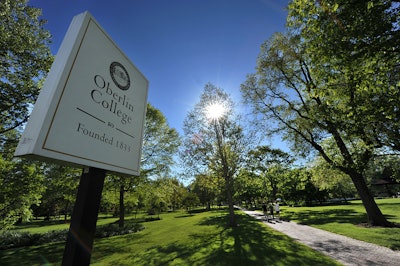 That 2016 dispute began when an Oberlin student tried to buy a bottle of wine with a fake ID while shoplifting two more bottles under his coat, according to court papers. The student was then chased out onto the street by Allyn Gibson. Two of the student's friends, also Black, then joined in on the incident.
The students later pleaded guilty to various charges.
The conflict became a legal fight spanning multiple years and a debate about criminal justice, race, free speech, and accountability.
The decision – made by Oberlin's board of trustees and announced last Thursday – came nine days after the Ohio Supreme Court declined to hear the school's appeal of a lower-court ruling.
"Truth matters," Lee E. Plakas, lawyer for the Gibson family, said in an email. "David, supported by a principled community, can still beat Goliath."
This outcome may make other schools think twice about joining student causes, legal experts said.