The University of Kentucky (UK) is launching a financial education and wellness initiative for its students, UK President Dr. Eli Capilouto announced in a letter to the campus community.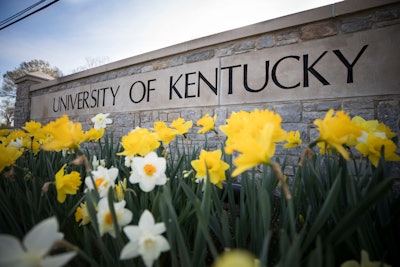 UK Invests aims to improve student health, finances, and financial knowledge.
"UK Invests is a holistic wellness initiative anchored by financial education," Capilouto wrote in the letter. "Ultimately, through this initiative, everyone on our campus can receive a voluntary personal account that they can invest in, matched in part by investments from UK. Those micro-incentives will be tied to rewards around healthy habits, such as financial education, wellness visits and going to the gym. In other words, we are seeking to hardwire good habits, ensuring that micro-interventions and incentives have a macro-impact."
To that end, UK will first be hosting financial education sessions with student-athletes this month, who – due to an NCAA rule change – will be provided academic achievement awards in addition to scholarships. They then will be able to open personal investment accounts in October.
And later this fall, UK will begin the program with other groups of students, with the goal being to have the program be available to all students by Fall 2023, Capilouto wrote. He added that UK hopes to pilot the program with employees as well.
UK is also working with Fidelity Investments to create an mobile application for the program — the Bloom UK Invests app.