The Case Western Reserve University School of Law has launched a diversity, equity, and inclusion-centric education program.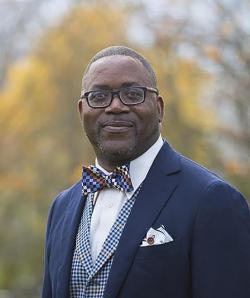 The Academy for Inclusive Leadership Development – open to local business leaders, practicing lawyers, non-attorney legal professionals, and Case law students – will offer a free curriculum that will go from October through April and will be a mix of in-person Saturday sessions and online components. Lawyers who complete the program will earn continuing legal education credit.
Participants will hear from experts in diversity training, leadership, and human resource management, and can attend lectures and simulations on topics including structural bias, microaggressions, and attorney-client relationships across borders.
Bryan Adamson, the David L. Brennan Chaired Professor of Law and associate dean of diversity at Case Law, developed and will lead the academy.
"Despite all the efforts by law firms and legal organizations to increase diversity, we still have dismal numbers in terms of type and scope," Adamson said. "Something's not working."
18.5% of total lawyers are people of color, 10.75% of partners are people of color, and 4% of partners are women of color, according to the National Association of Law Placement's 2021 Report on Diversity in U.S. Law Firms.
"The best intended firm might hire an outside consultant to be the diversity director, who may or may not understand the culture in the law firm, who may or may not have direct access to most senior leaders in the firm," said Frederick R. Nance, global managing partner at Squire Patton Boggs, who counseled Adamson during program development. "If you want to make substantive change it's got to come from the top."