Buffalo State College has applied to become a university, Buffalo Business First reported.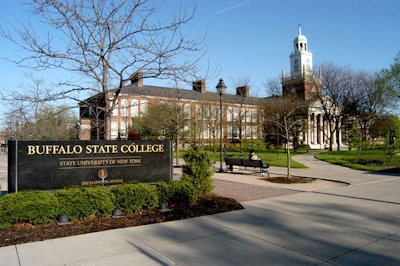 "University status helps recruitment both in the United States and on the international stage," BSC – which is still waiting on state approval for the move – said in a statement. "Once effective, the change at Buffalo State will also reflect its comprehensive academic offerings, including 79 competitive undergraduate programs and 64 rigorous graduate programs, and its outreach to traditional, nontraditional, and international students. We expect to make a formal announcement early in 2023."
This change follows a statewide trend, given that five Western New York colleges have already become universities since the state education department broadened its definition of a university this year. An institution in New York state must offer graduate programs in certain disciplines to receive university status.