Georgetown University and the Jesuit community are pledging $27 million to descendants of enslaved people sold to fund the school, CNN reported.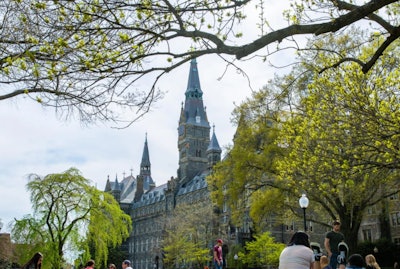 According to non-profit Descendants Truth & Reconciliation Foundation, the pledge comprises $10 million from Georgetown and $17 million in money and plantation land from the Jesuits. This comes as part of the Jesuits' plan to raise $1 billion for the foundation, which will then be used to support descendants' education.
In 1838, the Jesuits who ran Georgetown sold 272 enslaved people from plantations in Maryland to pay off the school's debts.
"These contributions from Georgetown University and the Jesuits are a clear indication of the role Jesuits and other institutions of higher education can play in supporting our mission to heal the wounds of racism in the United States, as well as a call to action for all of the Catholic Church to take meaningful steps to address the harm done through centuries of slaveholding," Foundation CEO Monique Trusclair Maddox said in a statement.
The foundation – formed in 2019 – aims to invest in descendants' education; support elderly descendants; and fund programs and leaders doing anti-racism advocacy.