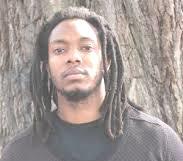 NEW ORLEANS — Kyr Rashad Mack and Jeremiah Carter fell in love with Ralph Ellison's Invisible Man a few years ago. It was something about the language and the sophistication of the characters in Ellison's 1952 epic novel that arrested their attention from the moment they first encountered the text.
These two English majors from Hampton University were among a handful of undergraduates who got the chance to show off their academic prowess at the annual convention of the College Language Association — the largest gathering of literary and language scholars whose work focuses on African, Caribbean and African American themes.
Mack and Carter who wrote their senior capstone thesis paper on Invisible Man, participated in a panel discussion at CLA's convention in New Orleans last week and was treated to rare feedback from some of the nation's most visible and established literary scholars.
"As a young scholar, it's been great to be here," says Mack, who will graduate from Hampton in May and has plans to go on to earn a Ph.D. in Rhetoric and Composition or African-American Studies. "I've been able to share my ideas with other faculty from across the country and have been able to soak in so much wisdom and knowledge."
For Carter, who will begin a Masters program in English at Southern Illinois University Edwardsville in the Fall, the opportunity to network, establish mentors and share his research with others was transformative.
"You can't ignore the camaraderie that goes on around here," says Carter. "There is a genuine love for the field and each other. It's very encouraging to be in a place where people are sticking together and helping to take care of each other in the academy."
Mentoring a new generation of younger scholars has always been a key component of the work of CLA, says Dr. Dr. Dana A. Williams, chair of the English department at Howard University and the incoming president of the 77 year-old organization that was founded after African-American academics felt excluded from the Modern Language Association.
While there has been a dramatic decline in the number of African-Americans earning advanced degrees in the humanities in recent years, Williams and others say they are encouraged by young undergraduate and graduate students who are actively working in the field like Khirsten L. Echols, a second-year Masters student at the University of Alabama, Tuscaloosa
"Just to be here and to see what older scholars are doing and get advice from them about what questions to consider, makes me feel like I will be more progressive when I go on the market because I will be aware of the conversations taking place," says Echols.
Haitian author Edwidge Danticat delivered the keynote speech at this year's banquet and several students were recognized by the association, including Florida A&M student Tim Orange who won the Margaret Walker Memorial Prize for Creative Writing for his play YIN, a comedic piece that focuses on women and relationships.
"I feel as though this is exactly what my artistic career needed at this early stage," says Orange, a theater major. "There are so many people in society who have things to share with the world and often they don't find outlets or platforms. I'm truly grateful for the College Language Association and I am so appreciative to them for providing young minds with a vehicle of expression."
Next year's CLA conference will be held in Dallas, Texas.
Jamal Watson can be reached at [email protected]. You can follow him on twitter @jamalericwatson